Australian Prime Minister Anthony Albanese has rejected requests for government subsidies to help families struggling to cope with rising cost-of-living pressures, stressing the need for further budget repairs.
The prime minister said at an economic and social outlook conference in Melbourne on the evening of 2 November that untargeted spending would exacerbate current economic problems.
"The easy option was to pour those savings into a cash splash, a one-time giveaway to buy headlines." He said.
"Far from helping households, it will only erode them and add to inflationary pressures that are driving down wages."
He also said the government bailout could cause the Reserve Bank of Australia to raise interest rates higher than otherwise.
Treasury Secretary Jim Chalmers said inflation would rise by 0.5% a year if the government were to use the unexpected commodity windfall of the past few months to support households' living costs.
"In the long run, it would have resulted in severe damage to the Australian people and their economy." He said At the Economic and Social Outlook Conference.
On another topic, while acknowledging that his government's first federal budget was ambitious, Albanese said more work was needed to protect the country's finances from global uncertainty. said.
"The new recession we are facing is very different from the recession brought on by the pandemic. We cannot close borders and wait for it. He said.
"Our budget was framed in recognition of this global uncertainty and the growing financial challenges here at home."
Shadow Treasurer's Reply
Meanwhile, in a speech at the National Press Club, Shadow Treasurer Angus Taylor criticized the Labor government for failing to tackle inflation and reduce the cost of living for Australian households.
"We have more business, good terms of trade, record commodity prices, over 3% economic growth and record low unemployment." He said.
"But despite this turnaround and economic strength, people are not feeling it in their daily lives."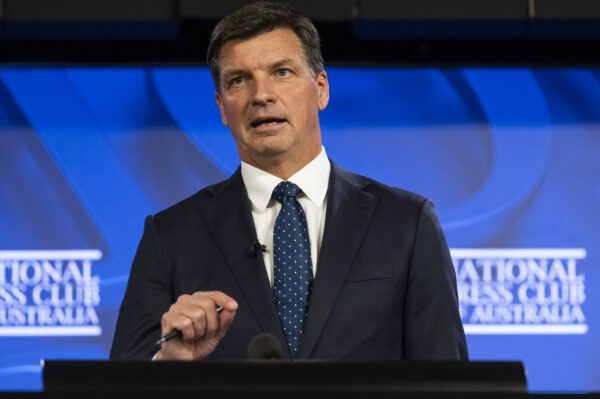 Regarding the federal budget, Taylor said the government had only told Australians that it was aware of the difficult situation and had not offered a solution.
"The budget has failed to reduce pressure on inflation and use fiscal policy to address the sources of pressure." He said.
The shadow finance minister also criticized the government for abandoning a tax rate cap on economic growth, saying it would open the door for tax increases.
"What we want to see is an environment where Australians can be confident that the government will not quietly or more explicitly increase taxes," he said.
but the treasurer Charmers He dismissed the idea of ​​a Labor government raising taxes as arbitrary.