Australian Finance Minister Jim Chalmers expects inflation to ease in 2023 after peaking in the December 2022 quarter.
Ahead of the release of December's quarterly inflation rate, a treasurer said he expected inflation to fall.
In the September quarter of 2022, Australian inflation reached 7.3%, the highest level since 1990.
Chalmers said the Treasury Department and Reserve Bank expected inflation to peak in the December quarter, but warned that pressure on the cost of living would not ease.
"Whether it was a peak or not, we'll see in time," he told reporters in Brisbane.
"Australia's economy will start to soften somewhat this year. This is likely to be an inevitable consequence of higher interest rates and a slowdown in the global economy," he said.
Regarding the upcoming May budget, Mr Chalmers said the government will provide cost-of-living relief to Australian households.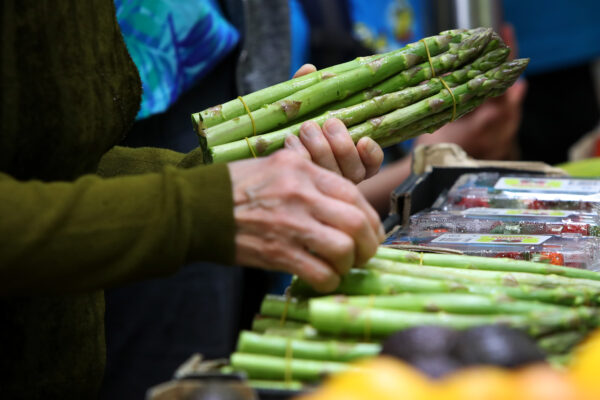 However, he pointed out that there are limits to what the government can offer, as he wanted to avoid adding fuel to the fire of inflation.
"That's why our economic plan is to reduce the cost of living in a responsible way and grow the economy without adding to these inflationary pressures," Chalmers said.
The government's inflation forecast was made after economic data showed that transportation and housing costs fell faster than expected.
However, the current state of the Chinese economy remains a destabilizing factor affecting Australia's economic outlook.
"It is clear that the Chinese economy will have a significant impact on the performance of its own economy," Chalmers said.
"We expect it to be relatively strong and recover relatively quickly, but we are in a fairly weak position right now."
Opposition says workers underestimate cost of living pressures
Opposition leader Peter Dutton, meanwhile, said the Labor government had underestimated the impact of rising costs of living on businesses and workers as it rolled out new policies.
He further said 2023 would be a tough year for Australians due to Labor's intervention in the energy market.
"The Treasury Secretary is looking to put all sorts of twists on what's included in the May budget," he told Sky News.
"They are making decisions that put upward pressure on legislation, including in the energy policy area, and create a lack of credibility within the system.
"It will be a disaster for small businesses and manufacturing industries that just move production offshore."
Nonetheless, Chalmers defended government coal and gas price caps, saying they were a necessary intervention.
new financial analysis Australia's eastern states show wholesale power prices falling after price caps were introduced.
Specifically, between 30 November and 21 December, New South Wales (NSW) wholesale prices plummeted from $213.49 (US$149) to $132.84 per MWh, while Queensland prices Over the same period, it fell from $219.91 to $124.18.
The analysis then projected a 44% drop in wholesale prices in Queensland over 2023, followed by a 38% drop in NSW, a 32% drop in South Australia and a 29% drop in Victoria.
Big consultancy warns of recession
As the Reserve Bank of Australia continues its tightening policy, consulting firm Deloitte has warned Australia could slip into recession if the central bank continues to raise interest rates.
This is because Deloitte Access Economics forecasts that the consumer spending-led recovery will falter and Australia's economic growth will slow significantly in 2023.
Other factors contributing to the slowdown include falling house prices, high inflation, declining consumer confidence and negative growth in real wages.
"A further rise in cash rates above the current 3.1% could send Australia into recession unnecessarily in 2023," partner Stephen Smith said in a statement obtained by AAP.
"At the same time, real household disposable income per capita, a key measure of prosperity, is declining and the current fiscal year will end at the last level seen before the start of the pandemic.
"There is no question that Australian families are starting to hurt."
Deloitte expects the southeastern states to suffer more if Australia hits a recession because of their higher consumption levels and more expensive housing markets.
Prime Minister Anthony Albanese, meanwhile, said there were strong elements in the Australian economy that would prevent economic conditions from deteriorating.
He cited the nearly 50-year low unemployment rate of 3.5% and peak inflation projected to fall below 8% in the December 2022 quarter.
"We continue to monitor the highly volatile economy globally, subject to many global challenges, but the fundamentals here in Australia remain very strong." He said nine news.