The decision by more and more schools in New South Wales (NSW) to rename 'Grandparents' Day' to 'Grandparents' Day' to make it more inclusive has upset many Australians. disappointed and disappointed.
Ian Burnett, founder of the National Grandparents Movement, said the decision was not comprehensive and excluded one of "the most important groups in the family."
"It's weird to do that and I don't even know the reason behind it," he said. Said Nine's today show.
"Respect for the Aged Day' is an opportunity for children to invite their grandparents to school and celebrate their contribution and importance.
Many elementary schools such as Spring Farm, Concord, Drummoyne, and Newtown have renamed their annual events.
However, by renaming the event, Barnett said the next step would be for the "parents" to become "friends."
"It's understandable that they want to make it easier for others to participate, but there are others in their lives who take on the role of grandparents, even small children who have lost their grandparents," Barnett said.
"It's a very meaningful word and concept, and it's such a shame to think that it's no longer usable and turning into something like a grandpa."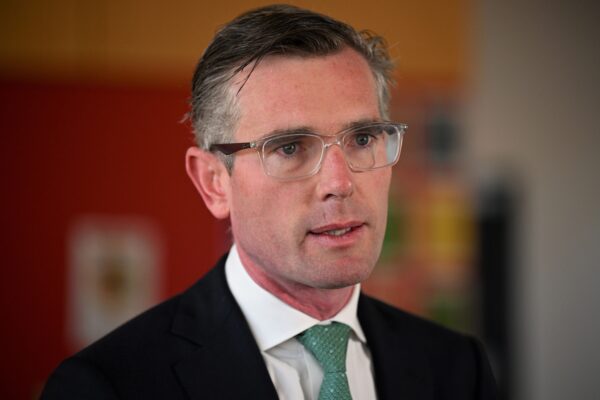 Moves labeled as ridiculous
New South Wales Prime Minister Dominic Perrotet criticized the move as "ridiculous".
"We should be grateful to our grandparents, grandmothers and grandfathers. Told. Said Daily Telegraph.
Mark Latham, Member of Parliament for One Nation and chairman of the NSW Legislative Board of Education, said the grandparents of students at Spring Farm Public Schools had contacted him about complaints about the name change.
"What's 'Grandpa'?" A term no one has ever heard, he wrote. Position On facebook. "Why were my grandparents kicked out in the new, silly, awakened world of Spring Farm Public School near Camden, Sydney?"
Latham said the school was no doubt worried about offending an unspecified "someone" who was "totally unjust".
"Parents and grandparents at school complain, but I don't blame them," he said. "It's an insult to my grandparents and the amazing love and support they provide."