[ad_1]

Australia's largest homebuilder, Metricon Homes, has announced that it is still in a strong position when faced with reports of bankruptcy.
Company officials met with Victoria's Treasury Minister Tim Pallas on May 19, and Metricon CEO Peter Langeder asserted that everything was normal.
"We are always in touch with the government." He told reporters..
"We had a great engagement with them. Very positive for us and for the industry in general."
Langfelder said Metricon Homes paid all traders and suppliers in full on time and received bank support.
At the same time, the treasurer said the Victoria State Government will continue to discuss factors affecting the construction industry with Metricon and other companies.
"We understand the pressure on East Coast builders from rising costs and the impact this has on the construction industry and home customers," the treasurer said in a comment received by AAP.
"Government will continue to work constructively with the industry to help address these challenges."
At the beginning of May 18, Langfelder responded to the news that the company went bankrupt, saying it was still feasible.
"These rumors are unfounded. Metricon is a powerful and viable business with no solvency issues." He said..
"The biggest challenge Australia faces is building more homes for more Australian families. As Australia's largest homebuilder, we offer."
Due to the hardships of the construction industry, reports of metricon bankruptcy have come out. Rising costs, labor shortages, supply chain issuesWith the collapse of some major builders, such as Probuild and Condev Construction.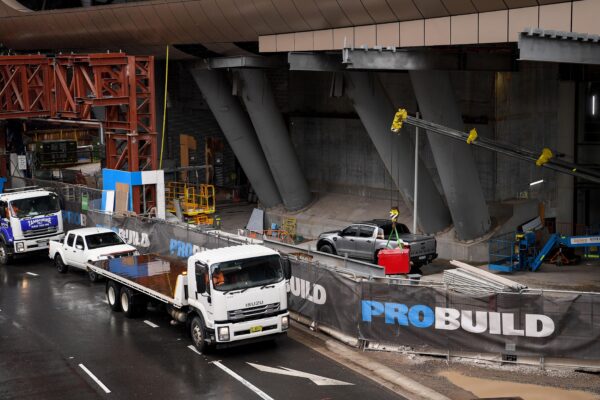 Meanwhile, CEO of Metricon said the company is still in turmoil after its founder, Mario Singha, died suddenly on May 18.
"This is a very difficult time for our business … so we are dealing with grief," Langfelder said.
"But our business has been very strong for 45 years and will continue for a long time."
Regarding the report on the collapse of Metricon, Rebecca Casson, CEO of Master Builders Victoria, said the association was "very optimistic" about the company's future.
"It is everyone's duty not to participate in the rumored story, especially during this incredibly difficult time," Casson said.
"Now, more than ever, it is imperative that our industry stick and support each other."
Meanwhile, Shadow Treasury David Davis said the Victoria State Government isn't supporting companies like Metricon because of the high taxes and regulations imposed on the state's construction industry.
"The government needs to work with the sector to actually do everything it can to relieve pressure," Davis told reporters on May 19.
[ad_2]