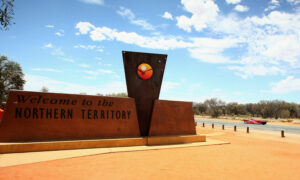 The Northern Territory offers thousands of dollars to attract hospitality and tourism workers to Australia's top end before the dry season arrives.
Territories traditionally rely on seasonal workers, international students, and working vacationers to play a role during the busy tourist season.
However, COVID-19 travel restrictions have created a serious labor shortage for many companies, the Northern Territory government said.
We provide $ 2 million in funding to attract workers to the Northern Territory, including travel and accommodation refunds and skills-up opportunities.
"We've listened to the local industry, but we know they're having a hard time finding workers," said NT Employment and Training Minister Paul Kirby.
"This package will attract interstate highway workers to the territory and work in tourism and hospitality during the busy dry season."
Funding is also provided to NT workers who want to improve their skills with free short-term courses such as alcohol responsible services and tour guides.
Companies can apply for grants of up to $ 20,000, or $ 1,500 per new employee, to cover the costs associated with attracting them to work.
English literacy training for hospitality and tourism workers is also provided.
Australia's tourism-dependent regions struggled during the pandemic with a normal number of international visitors without spending money.
The federal job seeker program mitigated the economic impact of the COVID-19 pandemic by providing employers with a $ 1,500 per employee per two weeks grant. The program ran for almost a year, but ended in March.
Jobkeeper meant that employees could receive income from their employers during the blockade, but this was a temporary measure.
The Australian Government has also taken steps to attract seasonal workers from the Pacific Islands to support the fruit picking industry.
By Aaron Bunch. Caden Pearson contributed to this report.