Berlin — Austria will end the blockade of unvaccinated residents next Monday — the country's prime minister announced Wednesday, one day before the COVID-19 vaccine obligation came into force in the country.
Austrian Prime Minister Karl Nehammer said the measure, introduced in November, is no longer necessary as the hospital's intensive care unit was not afraid to grow excessively.
For weeks, the unvaccinated blockade was "a measure many people complained about, but it was unavoidable for health policy reasons," Nehammer said, according to the Austrian news agency APA. rice field.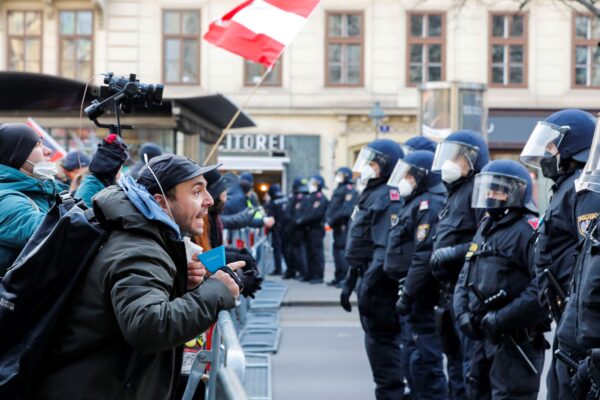 On February 1, Europe's first mandatory COVID-19 vaccine for adults will come into effect in a small country in the Alps. Authorities said delegation was needed because vaccination rates were too low. They say Austrian hospitals will not be overwhelmed by COVID-19 patients. So far, 75.4 percent of the country's population has been fully vaccinated.
"Despite the mitigation, we need to be careful. Call on all 1.5 million unvaccinated people to get vaccinated and don't wait for forced vaccination," the Prime Minister tweeted.
When the mandate goes into effect, authorities will write a letter to inform all households of the new rules.
From mid-March, police will begin testing people's vaccination status during regular inspections. Those who are unable to provide proof of vaccination will be required to do so in writing and will be fined up to € 600 ($ 676) if they do not.
Earlier this month, Nehammer said it would send reminders to unvaccinated people if authorities determined that the country's vaccination progress was still inadequate. If that doesn't work, you'll be sent an appointment for vaccination and you'll be fined if you don't follow it. Authorities hope that they do not have to use last resort. If people disagree with the punishment and the full procedure is initiated, the fine can reach € 3,600.