After Lithuania withdrew from the China-led Eastern European Forum in May 2021, Latvia and Estonia also announced their withdrawal. Meanwhile, the Chinese Communist Party has imposed sanctions on Lithuanian officials who visited Taiwan.
Experts say the Baltic exit from China's 17+1 bloc would be a serious blow to the regime's active international relations in Europe.
The 17+1 Cooperation Forum, also known as Cooperation between China and Central and Eastern European Countries (China-CEEC), was established in 2012. Eastern European countries. Most of the countries are from the former Soviet Union.
Lithuania declined Beijing's diplomatic initiative last year, urging other countries to strengthen their ties with the European Union to form a strong unit based on similar values, while others do the same. urged to take action. Since then, the country has developed relations with Taiwan (Republic of China). The Lithuanian move sparked outrage and economic retaliation from Beijing.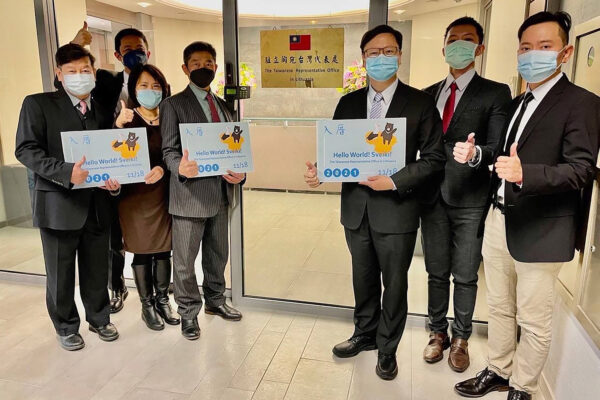 Latvia and Estonia issued separate statements about leaving the Beijing-led bloc on August 11.
Latvia's Ministry of Foreign Affairs said, "Given the current priorities of Latvia's foreign and trade policy, Latvia has decided to discontinue its participation in the framework of cooperation between Central and Eastern European countries and China."
Latvia "will strive for a constructive and pragmatic relationship with China, not only bilaterally, but also for cooperation between the EU and China based on respect for mutual interests, international law, human rights and the order based on international rules." will continue."
In a similar statement, the Estonian Ministry of Foreign Affairs stated that it is committed to "a constructive and pragmatic relationship with China, including advancing the EU-China relationship in line with values ​​such as the rules-based international order and human rights." We will continue to work towards that," he said.
"Estonia has not attended any meetings since the summit last February," the statement said.
The move follows sanctions imposed by the Chinese government on a Lithuanian vice minister who visited Taiwan on August 7.
China's increasingly aggressive international relations and support for Russia during the Russia-Ukraine war are believed to be a direct cause of countries distancing themselves from the regime.
stand up even in the face of retaliation
After U.S. House Speaker Nancy Pelosi's visit to Taiwan, China conducted several days of military exercises in the air and at sea around Taiwan, angering the Chinese regime. Meanwhile, officials from Lithuania's Ministry of Transport and Communications visited the democratic island, including Deputy Minister Agne Baickevisiute. The visit is seen as showing support for both Taiwan and Pelosi. In response, Chinese Foreign Ministry spokesman Wang Wenbin said the visit was a "blatant betrayal" of China's "one China" commitment.Besides sanctions, China also stop Cooperation with Lithuania.
Regarding the Baltic withdrawal from the China-CEEC forum, US-based current affairs commentator Li Muyang said on NTDTV's talk show "News Insight" that "this is a blow to the Chinese regime, especially its promotion of the Belt and Road Initiative." said. Initiative in Eurasia (BRI). Initially, the CCP vigorously promoted the "China-Eastern Europe 17+1 cooperation mechanism", mainly to promote the CCP's "One Belt, One Road" plan in Eurasia.
The Belt and Road Initiative is a grand foreign policy project launched by President Xi Jinping in 2013. It aims to extend the economic and political influence of the CCP to countries in Asia, Europe and Africa by recreating the ancient Chinese Silk Road and sea routes for trade in the 21st century. century. BRI invests Chinese capital in the construction of various high-cost infrastructure projects in more than 60 participating countries. It has been widely criticized for setting debt traps in recipient countries, along with accusations of espionage and infiltration.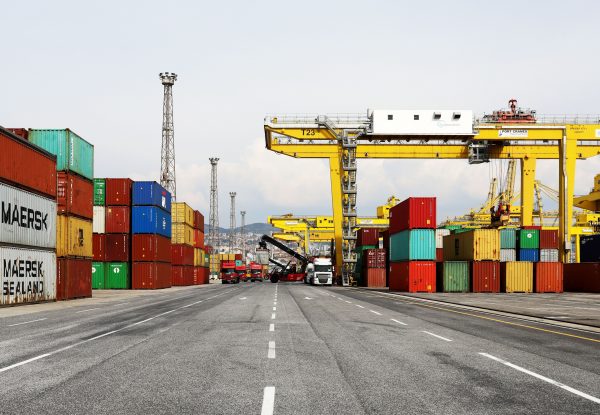 Li said Latvia and Estonia's withdrawal from the 17+1 "has far greater political significance than practical purpose." We are taking a stance to show that hooliganism is no longer acceptable," he said.
Lee Yu-Tang, an expert on Taiwanese political affairs, told Radio Free Asia that the Baltic withdrawal from the Sinosphere was a very good sign. A joint effort by the Baltic states and the European Union can really defeat the Chinese Communist Party's attempts to divide and conquer Europe. "European leaders need to know that appeasement policies will not bring peace, nor will they force rogue regimes to respect the international order and human rights treaties," he said.
The 17+1 forum backed by China has become 14+1. Nine of his 27 EU member states are still members, including Bulgaria, Croatia, the Czech Republic, Greece, Hungary, Poland, Romania, Slovakia and Slovenia. The remaining five countries are non-EU members: Albania, Bosnia and Herzegovina, Montenegro, North Macedonia and Serbia.