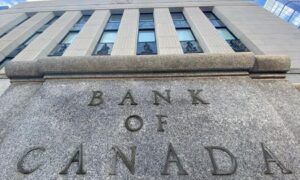 Ottawa — The Bank of Canada has put a key interest rate target on hold to raise its outlook for economic growth this year.
The key rate remains at 0.25% and has been stable for over a year.
This decision was made because the Bank of Canada raised its forecast for economic growth this year from the previous 4.0% to 6.5%.
Economic growth is expected to slow thereafter, according to the Central Bank's quarterly outlook report.
The improved terms are also why banks today say they will ease the purchase of federal government bonds, which is part of a quantitative easing program designed to support the economy.
The Bank of Canada says it plans to continue its efforts to support the economy until the slack is absorbed and inflation returns to its 2% target.