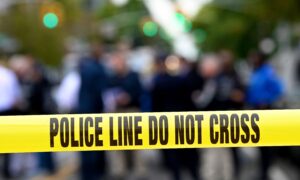 VANCOUVER—A Canadian man has been detained in Mexico for allegedly murdering a 23-year-old woman at a resort town south of Cancun.
The woman was identified by her family as Kiara Agnew from Dawson Creek, British Columbia.
Her family said on its GoFundMe page that Agnew went on a "dream birthday trip" to Mexico with her boyfriend but "turned into a nightmare" when relatives were told of her death on Friday. says.
Agnew's mother, Michele Levesque, later posted on Facebook that her daughter's body would be returned to Dawson Creek.
In a statement in Spanish, SSP Solidaridad said police from the Secretariat of Public Security detained a man after "a lifeless woman with possible violence was found in a hotel in the Skalacoco district".
Mexican prosecutors have confirmed that a woman was found dead on Friday, adding that he remains in custody and is being considered for possible charges.