Former police officer Harry Miller is once again taking on the army from a successful legal challenge to national policy that would have seen police record gender-critical views as a non-criminal "hate case."
The latest case of his organization, FairCop, involves the general public under threat of public order and morals over edited images shared on Facebook. Crime usually refers to the use or intimidation of violence or harassment against others in public places.
"I would say it surprises me, but I'm not surprised. The police were in a ridiculous situation because of poor education and wrong education," Miller told The Epoch Times. rice field.
Faircop was founded in response to the overkill of the "Big Brother" of various British police and other authorities.
"Being aggressive is a crime."
Miller emphasized last year in Merseyside, northwest England, that police "pulled a 10-foot-wide ad out of the parking lot."Being aggressive is a crimein addition". Police finally apologized after widespread criticism.
"If you look closely at the picture, there was an inspector there. You would expect ignorance from a brand new police officer, you wouldn't expect it from someone in the ranks," Miller said.
"Therefore, being aggressive is not a crime, because in fact being aggressive is part of freedom and there is no freedom to forgive it," he added.
Hatred cases other than crime
Miller's own journey was when he filed a judicial review with the National University and the Humberside Police in 2019 after being contacted by the police at work to repost a critical Limerick to transgender people. It started in.
No crime was committed, but Humberside Police still recorded Miller's post as a non-criminal hate crime. Miller then won an objection to the Humberside Police action in the High Court, but his objection to the guidance itself was dismissed, and the judge said it "served a legitimate purpose and was not disproportionate." I decided.
Miller's groundbreaking case in December 2021 filed by the Court of Appeals was that the record of the "non-criminal hate case" was an illegal interference with freedom of expression and violated Article 10 of the European Convention on Human Rights. I ruled that there was. "The knowledge that such issues are recorded and preserved in police databases is likely to have a serious chilling effect on public debate," the judge added.
"Now I imagine that the University of Police will have to revise that guidance, which will go through the army," Miller said. "Nevertheless, it is not the responsibility of Police University to force police to comply. It is undoubtedly a law that being aggressive is not a crime."
"Not only are they out of authority, but derogatory speech is outside the boundaries of the law because it falls under the headlines of critical or offensive speech. And our court is out of the bounds. Being critical or derogatory shows that it is not a crime, "he added.
He argued that some units did not care about derogatory speech as long as they were "looking in the right direction."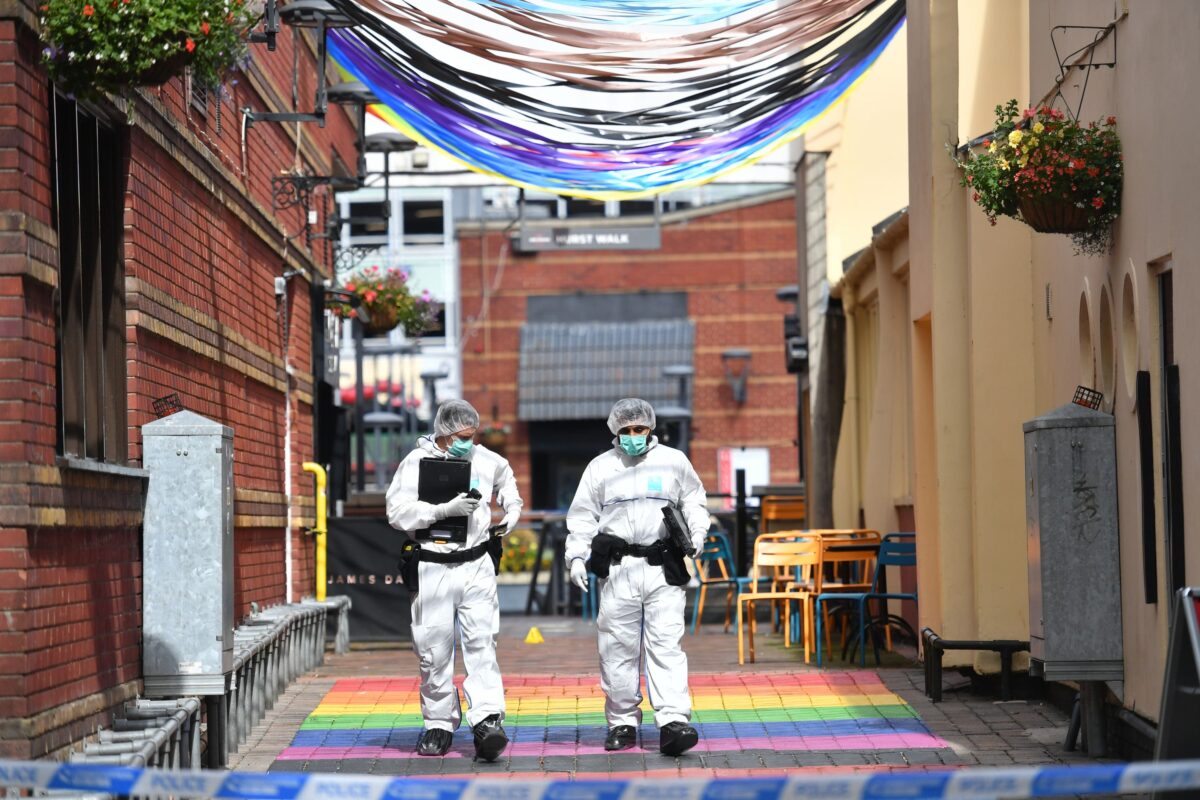 Miller said gender-critical women should be wary of even contacting police in some cases. He said a woman was threatened online with a pipe bomb by a transgender activist, but when she contacted police, they asked what they did to urge her to intimidate.
"Stonewall came here [the LGBTQ rights charity] I was able to convince the police that all forms of criticism of transideology resemble racism. That's how we got here, "he said. "It's an objective fact to be black, but not to be a trance. They aren't the same far away because it requires a belief in trans-idealism."
He said the "awakened" effect worked at different levels of different police.
For example, North Yorkshire police hosted £ 15,000 ($ 20,000) Crossing meeting The place where police officers were taught about "privileges".
Sally police
Miller said he was in contact with Sally police in the Facebook image case.
"The person in question refused to have a voluntary interview and was not arrested. It is clear that such a threat is intended to be intimidating," Miller said.
Sally police then withdrew the charges and said in an email: "On December 3, 2021, an officer visited Bugshot's address in connection with a suspected violation of public order and morals. This is related to sharing photos on Facebook. As part of an inquiry, a man voluntarily visited. Invited to a public interview, but declined. This issue was later considered to evaluate evidence and it was determined that further action was not proportional. The petitioner was informed of this decision. "
Miller said: "If we didn't intervene, they would have harassed the man. The majority of people would do exactly what the police asked them to do. Police abused their position as police officers and We use people's ignorance to threaten those who disagree. "