President Joe Biden did not make a mistake when he described Russian President Vladimir Putin as a killer, a top adviser said Monday.
"President Biden was asked a direct question. He gave a direct answer. That's how he has operated for 40-plus years in public service, and it's how he'll continue to operate as president," national security adviser Jake Sullivan said during an appearance on MSNBC.
Earlier this month, Biden was asked during an interview with ABC host George Stephanopoulos, who used to be an aide in former Democrat President Bill Clinton's administration, whether he agreed that Putin was a "killer."
"Yes, I do," Biden responded.
Biden also vowed that Putin would "pay a price" for allegedly interfering in the 2020 election.
Putin responded by challenging his counterpart to a live debate, but the White House dismissed the challenge.
The Russian Foreign Ministry said Monday that it regretted the Biden administration did not accept the proposal, which it said would have included going over "the problems that have accumulated in bilateral relations, as well as on the subject of strategic stability."
On Tuesday, Russian and Chinese officials met and criticized the United States for acting in what Russia described as a destructive way.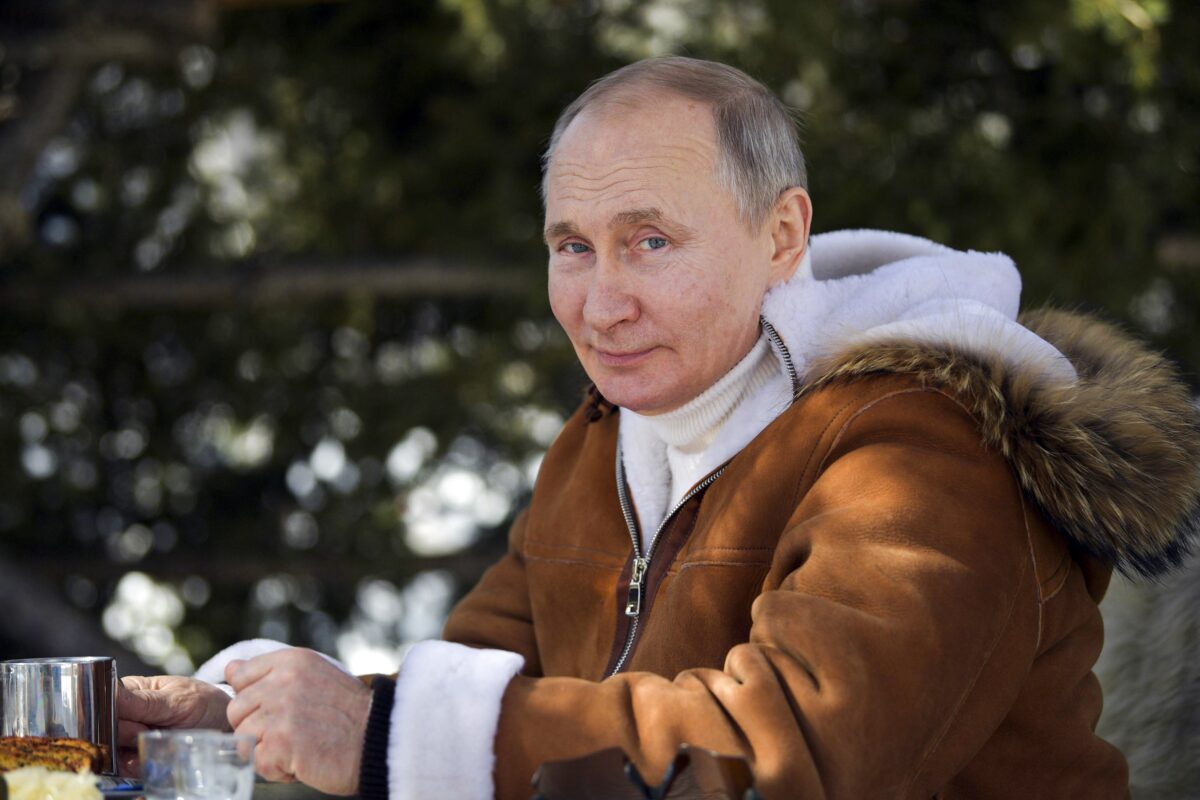 Sullivan said the U.S.-Russia relationship will include responding forcefully on some issues but working together on others.
"We believe that we are going to have tough days with Russia because there are issues on which we profoundly disagree and actions that we need to respond to forcefully," he said. "But we also believe that we can work with Russia on key issues, including the nuclear question, where just in the last few weeks we've extended the New START agreement by five years."
The United States extended the nuclear weapon START treaty in February for five years. The pact limits the number of deployed strategic nuclear warheads, missiles, and bombers held by each nation.
"This will not be an easy relationship," Sullivan added.
"It will have significant challenges. It will require America to stand up for its interests, but there are also areas that the United States and Russia can work together in a stable and predictable way, in the common interests of both of our countries."
The appearance came around the same time former President Donald Trump, in an interview broadcast on Newsmax, hit the Biden administration for rising gas prices.
"The gasoline prices are going up like nobody thought would be possible. They were going down, they were at a level that they'd never seen before and now they're going up. We're making Russia and Saudi Arabia and all the country of Middle East countries and others—and of course, the company Burisma—we're making them rich, and we're becoming less and less energy independent," he said. "Within three or four months, we won't be energy independent. It's a very, very sad thing," Trump said.