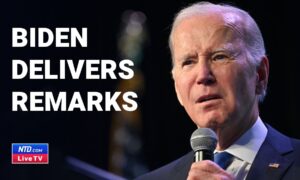 US President Joe Biden visited Poland to mark the first anniversary of the war between Russia and Ukraine. On Monday, he made a surprise visit to Kiev to meet Ukrainian President Volodymyr Zelensky and express his support for Ukraine.
Biden will address the public in Warsaw on February 21 at 11:15 am ET.
The Epoch Times will live stream the event.