[ad_1]

President Joe Biden says he defended the turbulent withdrawal of his administration, so there is a "significant" threat from its affiliates in countries other than the Taliban in al-Qaeda and Afghanistan.
and interview In ABC's "Good Morning America," Biden emphasized that the United States should shift its focus to places where the threat of terrorism is considered greatest.
"The threat from Syria … East Africa to the United States is enormous," the president said Wednesday. "The threat from elsewhere in the world is far greater than from the mountains of Afghanistan."
"We need to focus on where the threat is greatest," he said. "When we have North Africa and West Africa, we can continue to spend $ 1 trillion and have tens of thousands of US troops in Afghanistan. The idea that we can do that and ignore the oncoming and growing problems. Is not rational. "
Biden also argued that the Taliban were experiencing an "existential crisis" and that designated terrorist groups were not seeking a legitimate position on the global stage.
"I think they are experiencing some sort of existential crisis. [whether or not] They want to be recognized by the international community as a legitimate government. I don't know if they will. "He said.
Biden also opposed concerns about the treatment of women and girls in the country, arguing that trying to protect the rights of women around the world through military force was "unreasonable." Instead, it should be done through "diplomatic and international pressure" on human rights abusers to change their behavior.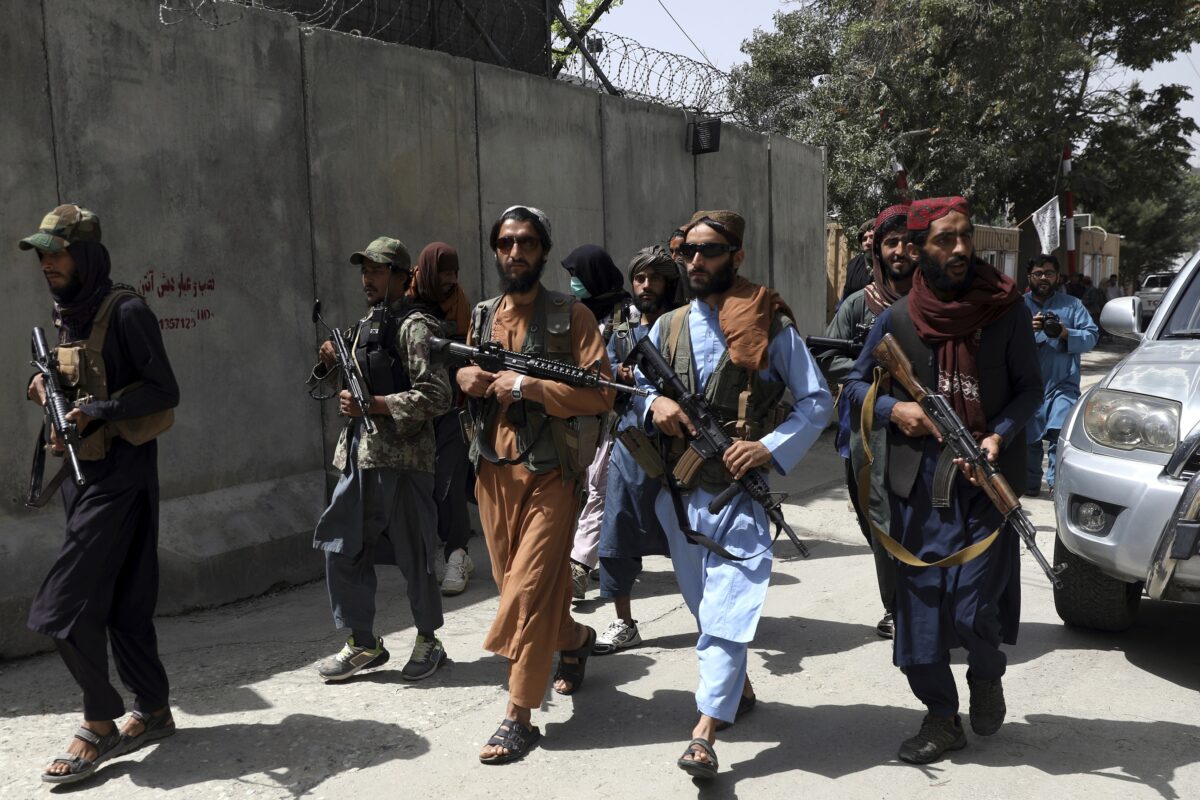 During an interview, Biden defended his administration's response to the withdrawal of US troops from a war-torn country last week after Afghan capital Kabul was not opposed by terrorist groups.
Biden faces a backlash over the timing and direction of the withdrawal, but the president told ABC he believed that turmoil was inevitable.
He said when asked if he could handle the exit better. Looking back on it later, I wondered if there was somehow a way to get out without confusion, and I don't know what to do. Occurs. "
Up to 15,000 Americans remain in Afghanistan after the Taliban took full control of the country on August 15. Beyond his August 31 withdrawal deadline.
Biden has repeatedly pressured how the administration will support the Americans left in the United States since August 31, "if there are any American citizens left, I'll stay until everyone is out." Said.
The Associated Press contributed to this report.
from NTD News
[ad_2]