President Joe Biden will meet with Russian President Vladimir Putin at the right time, the White House said Friday.
"The president will meet with President Putin when the time is right," Karine Jean-Pierre, the administration's principal deputy press secretary, told reporters aboard Air Force One.
Biden and Putin have offered competing statements in recent days.
The spat started when George Stephanopoulos, an ABC host who used to be an aide in former Democratic President Bill Clinton's administration, asked Biden whether he agreed that Putin was a "killer."
"Yes, I do," Biden responded.
Biden also vowed that Putin would "pay a price" for allegedly interfering in the 2020 election.
Putin then challenged Biden to a live debate in the near future.
Jen Psaki, the White House press secretary, said Thursday the debate wouldn't happen.
Biden "was asked a direct question, and he gave a direct answer, and he's not going to back off, he's going to be very frank and very open about that relationship especially when he is asked directly," Jean-Pierre added on Friday.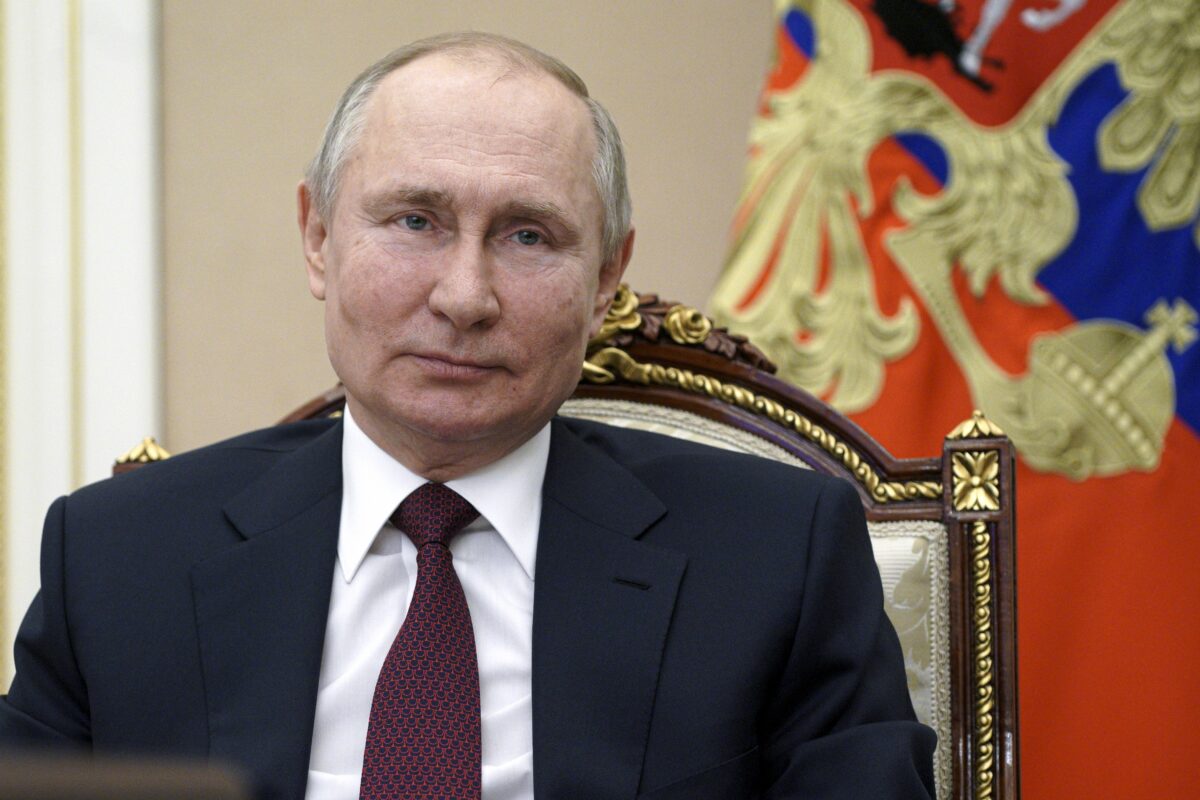 Biden and Putin have different perspectives on their respective countries but in areas they agree, they "should continue to look for ways to work together," she said, pointing to the U.S.-Russia New START nuclear arms control treaty that was hammed out in the early days of the Biden administration.
But Biden will not stay his hand when he sees Russia carrying out crimes, such as the attempted murder of opposition candidate Alexei Navalny, she continued.
"From the first phone call with President Putin, President Biden has been clear that the United States will also respond to a number of destabilizing Russian actions," she said. "You saw the first such response when [we] announced several actions in response to Russia's use of a chemical weapon and the attempted murder of Navalny. As the president has said, there will be more soon and Russia will pay a price for his action."
The Kremlin, meanwhile, said Friday that Putin offered to speak with Biden over the phone to stop bilateral ties from completely falling apart over Biden's "killer" affirmation, the Associated Press reported.
Putin conveyed that "it makes sense to have a talk to maintain Russia-U.S. relations instead of trading barbs," and he wanted to make the conversation public to help calm the temperature after Biden's "very bad remarks," said his spokesman, Dmitry Peskov.
Biden told reporters before leaving Washington for Georgia on Friday that "I'm sure we'll talk at some point."