Tech billionaire and climate change advocate Mike Cannon Brooks has won shareholder approval to overhaul the board of Australian energy giant AGL Energy.
On November 15, AGL's Annual General Meeting approved the appointment of four new directors. Former Chairman of the Energy Security Committee, Kelly Schott. Christine Holman, director of MetCash. Professor John Pollers.
The four are backed by Grok Ventures, a Cannon-Brookes privately held company that holds an 11.3% stake in AGL, making him the largest shareholder.
Although the current board has dismissed three of the four directors for lack of experience in this area, Cannon-Brookes has been able to gain the support of other shareholders and proxy voting advisors. I was.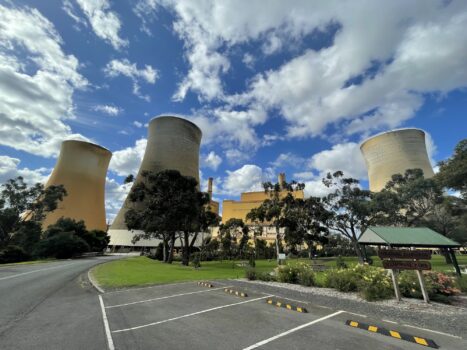 Grok Ventures said the move will bring "fresh thinking and more ability to execute."
"The AGL Board of Directors has fully invested in Grok Ventures to perform a monumental task before restructuring the company to lead Australia's transition to green energy for the benefit of all stakeholders. We have received tremendous support," the company said in a statement obtained by AAP.
Cannon-Brookes has been targeting AGL for several months as part of a campaign to accelerate Australia's energy transition. He previously attempted a direct acquisition of the company with Canadian "alternative" asset manager Brookfield, but that was later reversed.
Energy transition underway
AGL currently plans to close its last coal plant by 2035, build 5 GW of renewable power generation by 2030, and build 12 GW of fixed capacity (battery storage) by 2036. I have a blueprint.
All this is expected to cost $20 billion (US$13.41 billion), according to AGL Chair Patricia Mackenzie. The plan will be put to a shareholder vote every three years.
The move comes as fellow 'Big 3' energy retailer Origin Energy has placed a $18.4 billion (US$11.82 billion) takeover bid from Brookfield.
Continued campaign by climate change activists to pressure Australian governments and businesses to embrace a net-zero transition despite concerns among engineers, lawyers, scientists and business leaders about its feasibility continues.
One concern is whether the grid, which is largely supported by intermittent sources of energy (meaning weather dependent), can support the needs of Australian homes and businesses.
In fact, the CEO of SnackBrands, a major snack food supplier, estimates his company would need 250 acres of solar panels to replace current gas usage while providing just six hours of electricity a day. increase.
Other experts say the state of the environment has been misrepresented by climate change activists, giving the public the impression that the situation is worse than it really is.
read more
The global environment is in much better shape than we believe, say ecomodernists