New Delhi — Bollywood's icon, Dilip Kumar, was hailed as the "King of Tragedy" and one of the greatest actors in Hindi films, and died of a long-term illness in a hospital in Mumbai on Wednesday. He was 98 years old.
The title of "King of Tragedy" derives from Kumar's many important roles. In some, his personality died as a drunk with a frustrated lover. He was also known as Bollywood's only method actor for his expressive performance that identifies the character's emotions.
Kumar was hospitalized twice last month after complaining of shortness of breath, and his family tweeted the announcement of his death "with heavy heart and deep sorrow."
"Dip Kumar is remembered as a movie legend. He was blessed with unparalleled brilliance, which attracted a generational audience. His death is a loss to our cultural world." Indian Prime Minister Narendra Modi said in a tweet.
Bollywood superstar Amitabh Bachchan tweeted. "Whenever the history of Indian cinema is written, it must be'before Dilip Kumar and after Dilip Kumar'."
Kumar's body, covered with the Indian flag, was given a state funeral led by a police band. He was buried in the city of Mumbai.
Major Bollywood stars, including Shah Rukh Khan, visited Kumar's mansion to pay homage.
"It's the end of the era," said filmmaker Madhar Bandarkar.
Kumar was born on December 11, 1922 as Muhammad Yusufkan. His Pashtun family was welcomed by Peshawar, who became Pakistan after the division, and visited his ancestral homes in the late 1980s.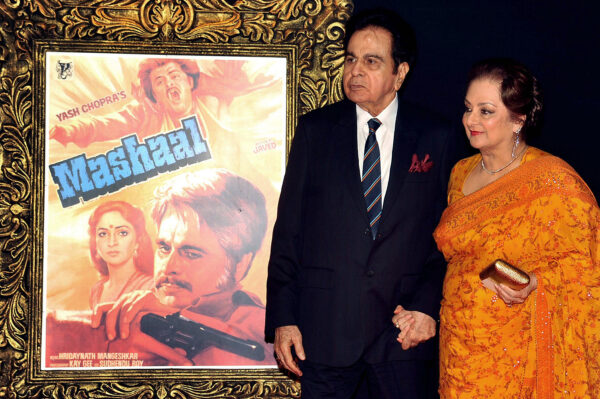 Kumar was also very popular with Pakistani film lovers. In 1998 he was awarded the highest civilian honor in Pakistan, "Nishan-e-Imtiaz" and became the only Indian citizen to receive it.
Pakistani Prime Minister Imran Khan said he was sad to know Kumar's death. "For my generation, Dilip Kumar was the greatest and most versatile actor," he tweeted.
Kahn also recalled Kumar's generosity, which helped raise funds in Pakistan and London for a trust to establish a cancer hospital in his mother's memory.
He changed his name when he made his debut in 1944 with "Jwar Bhata" or "Sea Tides" in Bollywood, a Hindi film industry centered around Mumbai.
Kumar's career spanned more than 60 years and had more than 60 films. His first blockbusters were "Jugnu" or "Firefly", which starred with Noor Jehan in 1947, and the 1948 movie "Shahid" or "Martyr".
He played various characters. The romantic hero of "Andaz", the swashbuckler of "Arn", the dramatic drunkenness of "Fat Das", and the comic role of "Azard". However, the prince's portrayal in the historic epic "The Great Mughal Empire" cemented his popularity among the masses and pushed Indian cinema to the world stage.
The 1952 Maboub Khan blockbuster "Ahn" was his first film in Technicolor and a series he took to abandon his "King of Tragedy" image at the suggestion of a psychiatrist. It was one of the easy-going roles of.
He starred in many social drama films such as "Sidewalk", "Naya Daul" ("New Era"), "Musafield" ("Traveler"), and "Paygam" ("Message") in the 1950s.
His top female co-stars included Madhubala, Nargis, Nimmi, Minakumari, Kamini Kaushal and Vyjayanthimala.
In 1966, Dilip Kumar married Saira Banu, 22 years younger than him, and the couple played in "Gopi," "Sagina Mahato," and "Bailag." They had no children.
In 1961, he produced and starred in "Ganga Jamna". There, he and his brother Nasir Khan played the title role. It was the only movie he made. According to Indian media reports, he declined the role of Sheriff Ali in David Lean's "Lawrence of Arabia" in 1962. The role has moved to Egyptian actor Omar Sharif.
He took a break in the late '70s, but played the role of character in the successful "Kranti" or "Revolution" in 1981. He continued to play an important role in films such as "Shakti," "Karma," and "Saudagar." His last movie was "Qila" ("Fort") in 1998.
In 1994 he received the "Dadasa Hebfalke" award. This is the highest honor for contributing to Indian cinema. He also served in the Senate of the Parliament of India after being nominated for a six-year term.
Kumar has survived by his wife, actress Sila Banu.
By Ashok Sharma