Former Brazilian President Jair Bolsonaro shared his thoughts on leadership, Brazil's current political challenges, and the future in an interview with the Epoch Times at the US Conservative Political Action Conference on March 4.
"I will again be the leader of the party that opposes the current government," Bolsonaro said when discussing plans to return to his native Brazil later this month.
When asked if he feared retaliation from the current administration, Bolsonaro said his country was enduring "times of uncertainty" and could face action from the government's judiciary. He added: "I have not been charged. There is nothing against me as far as corruption is concerned. Unfortunately, some coercive action could be taken against me, which would be completely unfair." It's fair."
But Bolsonaro says many parliamentarians support him and oppose the new government's "communism" and "corruption."
Complaints of government overreach to Brazil's Supreme Court have continued since last year's presidential election. Residents have reported incidents including the cancellation of his social media account and threats of arrest for questioning official results.
Bolsonaro lost the 2022 election to current president Luis Inacio Lula da Silva, known locally as "Lula".
Supporters of the former president have vehemently contested the election results, demonstrating at the Brazilian Federal Building in the capital on January 8.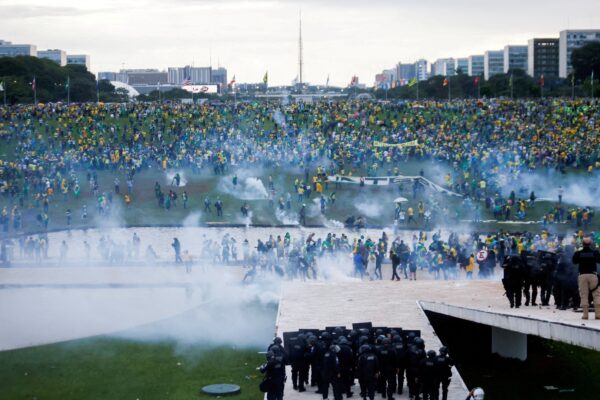 But according to Bolsonaro, Lula's victory represents more than a victory for the left. This is an opportunity for the regimes of countries such as Venezuela and Iran to expand their influence in the Americas.
White House officials sounded alarm bells when two Iranian warships were allowed to dock in Rio de Janeiro on February 26 and were given permission to stay until March 4.
U.S. State Department spokesman Ned Price said the White House was discussing the situation with its partners in Brazil so that Iran could not "gain a foothold" in the Americas and "use other countries in our hemisphere." I cannot."
But the appearance of Iranian warships on the Brazilian coast did not surprise Bolsonaro. He always expected Lula's government to "get closer" to a country that had entrenched a dictatorship.
Lula began rebuilding her relationship with Venezuelan Nicolas Maduro before taking the oath of office. In December 2022, Lula announced that Brazil would re-establish diplomatic relations with Caracas, but Bolsonaro said he would pause for 2020.
During his tenure as president, Lula also maintained close ties with Nicaraguan President Daniel Ortega.
Regarding the arrival of the Iranian navy, Bolsonaro said, "If I were president, these warships wouldn't be there."
He also argues that if Brazil does not change its political course by 2026, it will fall into the same downward spiral as Venezuela.
Bolsonaro believes that with inflation continuing to affect the Brazilian public and the country teetering on the brink of recession, Lula may not see the end of his term. "There is a high unemployment rate and a lack of investment by the private sector," he said.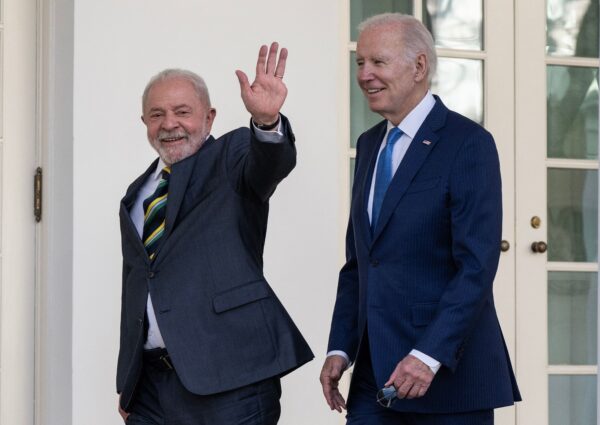 Brazil's unemployment rate exceeded 11% between March and December last year.Recent economic report The South American giant said rising interest rates and a cooling export market will cut GDP growth by 2% and head for a slowdown in 2023.
Bolsonaro believes this will eventually snowball into overwhelming public outrage against the Lula government. He points to the current economic struggles of other socialist regimes in Latin America, such as Argentina, Chile and Peru, as evidence of this.
Despite alarming examples, socialist ideals are still gaining momentum among young people in places like Canada and the United States. He said it could be "very difficult" to change the minds of young people because it paints a picture of socialism.
"Unfortunately, most young people can't really see the obvious," he said.
But Bolsonaro said no one man can save Brazil from its current economic and political predicament. He also believes it's time to move past the election loss and focus on the future. We have to bring people to our side. "