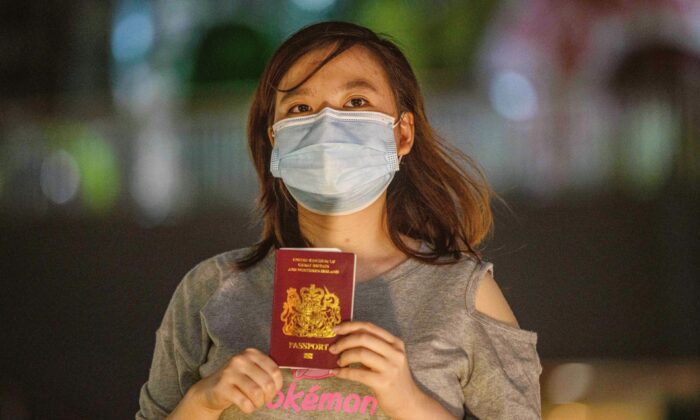 Recent graduate Asuka Law, 23, poses with her British National (Overseas), or BN(O), in her favourite part of the city and the place she would miss the most if she leaves, near a shopping mall, in Kwai Chung, Hong Kong, on June 3, 2020. (Anthony Wallace/AFP via Getty Images)
British Prime Minister Boris Johnson held a video call on Friday with four families from Hong Kong who came to the UK under the new visa scheme for British National (Overseas) status holders following Beijing's imposition of the National Security Law.
The new visa scheme, which was opened on Jan. 31, was designed to offer BN(O) status holders in Hong Kong a path to citizenship at a time when freedom and human rights in the former British colony are under unprecedented threat from the Chinese regime.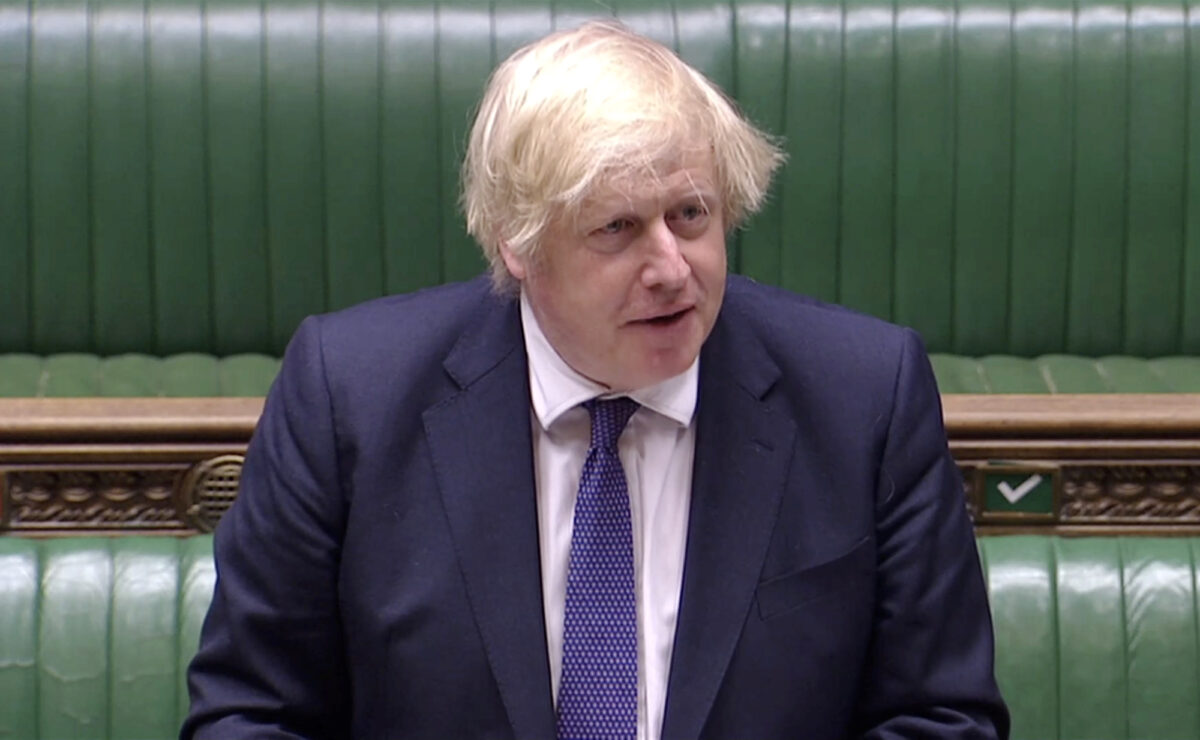 The government said 27,000 applications have been received from those wishing to come and pursue a new life in the UK.
The four families who joined the call on Friday have all travelled to the UK in the last year.
During the call, Johnson said to the families: "On behalf of the whole country I want to say how glad we are to have you here and how proud we are that you have chosen the UK to live."
"I believe strongly in the prospects the UK can offer for those who want to make their lives here and I have no doubt that you are going to feel very much at home.
"The UK has a long and proud history of embracing those who arrive on our shores seeking the inalienable rights and freedoms denied to them in their homeland. I am very proud that we have been able to make this offer to you and other British Nationals (Overseas)."
The visa scheme, first announced last July after Beijing's imposition of a draconian national security law for Hong Kong, allows BN(O) status holders to live, study, and work in the UK for five years and eventually apply for citizenship.
Shortly before the scheme was officially opened, the Chinese regime announced it would stop recognising BN(O) passports as travel and identity documents.
But Beijing's move will have little impact on Hongkongers' ability to travel or relocate. Applicants for the new visa do not have to hold a BN(O) passport. They can apply as long as the UK Home Office confirms their status by checking their records.
From February, BN(O) status holders have been able to apply for UK visas using a smartphone app, and no longer need to visit a UK visa office.