British Prime Minister Boris Johnson has expressed his solidarity with UK lawmakers sanctioned by Beijing for speaking out against the abuse of Uyghur Muslims.
Johnson met with five British parliamentarians in 10 Downing Street on Saturday, one day after the Chinese regime imposed sanctions on nine British citizens and four UK entities for their stance on Xinjiang.
"This morning I spoke with some of those who have been shining a light on the gross human rights violations being perpetrated against Uyghur Muslims," Johnson wrote on Twitter. "I stand firmly with them and the other British citizens sanctioned by China."
Those at the meeting include three Conservative MPs—Sir Iain Duncan Smith, Nusrat Ghani, and Tim Loughton, as well as two members of the House of Lords—Lord Alton, a cross-bencher, and Labour peer Baroness Helena Kennedy.
All five are members of the Inter-Parliamentary Alliance on China (IPAC), a group set up in June 2020 by senior politicians from around the world to counter the threat posed by the Chinese regime.
"We are delighted that the prime minister agreed to meet us today to express his solidarity with parliamentarian and other British citizens sanctioned by the Chinese government," the five lawmakers said in a statement.
"This sends a clear signal that the UK will not turn a blind eye to attempts to intimidate legislators, undermine our Parliament, or stifle the free and open debate which is essential to our democracy.
"Our focus is not on these sanctions, but on the victims of the Chinese Communist Party. We take this opportunity to raise again the plight of the Uyghurs, the Tibetans, Hong Kongers, and other groups subject to persecution by the Chinese government.
"We reiterate our calls for the Chinese government to honour its commitments to upholding human rights and abiding by international law," they said.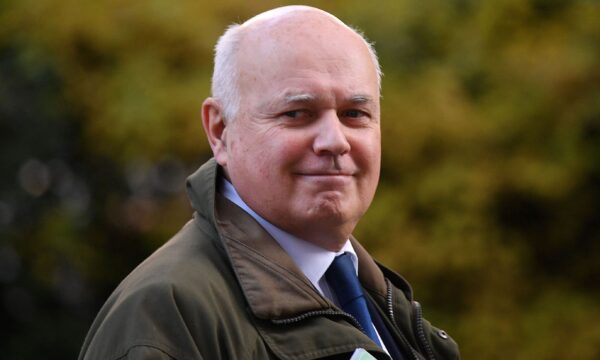 Beijing's announcement of sanctions on British citizens and organisations came after the UK imposed sanctions on March 22 against Chinese officials responsible for the alleged abuse of Uyghurs in Xinjiang.
Sir Iain Duncan Smith, a former leader of the Conservative Party, said Beijing's sanctions on him and his colleagues "did not come as any great surprise" and he was "happy to wear these sanctions as a badge of honour."
In addition to the abuse in Hong Kong, Xinjiang, and Tibet, "many groups have been subject to grotesque oppression," including Christians and practitioners of Falun Gong, he wrote in The Telegraph on Saturday.
"Beijing should be warned: this intimidation will only encourage all of us who have been targeted to redouble our efforts" to speak up for "those who are suppressed and have no voice," he wrote.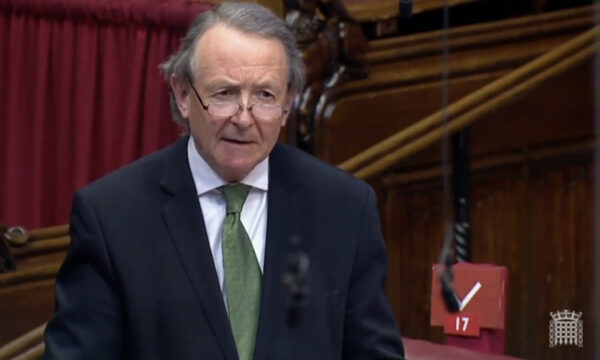 Lord Alton said Beijing's sanctions are intended to silence critics but will "have the opposite effect."
"Every time Beijing tries to silence one voice it ensures that hundreds more are raised in defence of freedom, democracy, and human rights," he wrote on the Politics Home website.
"If the Chinese Communist Party (CCP) thinks that threats and intimidation will lead to silence, they have made a grave miscalculation. They should think again."