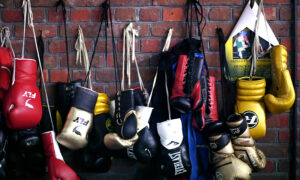 Teen Jordanian boxer Rashed Al-Swaisat died in a hospital for over a week after suffering a brain injury at the International Boxing Association (AIBA) World Youth Championship in Poland.
19-year-old Arsweissat was taken to the hospital on April 16 and underwent emergency neurosurgery after collapsing during the third round of a contest of less than 81 kg with Anton Winogradou of Estonia.
"It is a deep sadness to learn that Jordan's Rushed Al Swaisat, who was further hospitalized in the fight at AIBA YWCH on April 16, died," AIBA said in a statement.
"Our thoughts are on his family, friends and teammates, and we would like to express our deepest condolences."
The Jordanian Olympic Committee (JOC) also confirmed the news and expressed condolences to the athlete's family.
"The Jordanian Olympic Committee has expressed deep sorrow and pain in the death of boxing team representative Rush de Arsweissat, who died last night," the JOC said in a social media statement. ..
"The Jordanian Olympic Committee … would like to extend our deepest condolences to his family, colleagues and friends."
Simon Jennings