The Australian Manufacturing Trade Union has launched a new campaign to bring manufacturing back to land by calling on the government to support local producers.
The campaign claims that the federal and state governments have hurt Australian manufacturers by sending work abroad "over and over", neglecting to invest in skilled local manufacturing workers. There is. They want to see the post-pandemic reconstruction period as a unique opportunity to "return" the industry.
"The COVID-19 pandemic has revealed what we always know. A strong local manufacturing industry is essential to the health of our country." Union said in campaign promotion.. "It was the manufacturing workers who put the food on our table and confirmed that we had PPE during the pandemic. Currently, they are being ignored for the country's economic recovery. "
"We need politicians to step up," the union said.
AMWU delegations from various sectors of South Australia met on Tuesday to introduce the campaign to the workplace.
"Australia-made support is urgent and the COVID pandemic shows us that," said AMWU Secretary of State Peter Bauer. "We need to maximize our investment in making things locally and hire more Australian workers and apprentices."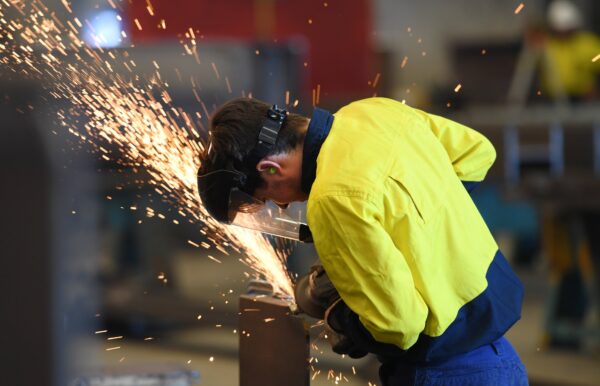 Bauer, who calls the pandemic "a wake-up call we all needed," said the pandemic showed many Australian companies "in the most dramatic way" their supply chain weaknesses.
But he said, despite the difficulties, Australians remain resilient throughout the pandemic, and workers and businesses work together to maintain factory operations and Australian functions.
"When the air cargo stopped, Electrolux closed the factory for four weeks because it couldn't import the parts needed to make the utensils," Bauer said. "Workers acted swiftly with the company and started manufacturing steel parts in-house."
As a result, the union said the Australian-made support campaign will boost demand growth through a variety of measures, including the establishment of a manufacturing investment fund, and will support the growth of Australian manufacturing to the next generation.
Meanwhile, another union, the Construction, Forestry, Maritime, Mining and Energy Union (CFMMEU), also called on the public and government to support local manufacturing last month.
"The more we can manufacture locally and add value, the better our economy and community will be," said CFMMEU Vice President of National Manufacturing. Blood Coats said ABC. "I think there was a real danger [in] In the way we were heading, we are heading towards consumer society and dependence on countries like China. "
According to a May survey, the overwhelming 93% of Australians preferred to buy Australian-made products. This is up from 87% after the one-year COVID limit.
Ben Lazarus, CEO of the Australian-made campaign, said during COVID-19, the over-reliance on Australian imported products was emphasized.
"According to this survey, Australians are self-sufficient in manufacturing, with a new desire to address the imbalance between locally produced and imported products to ensure Australia's long-term prosperity. We prioritize job creation, "says Lazarus.
AAP contributed to this article.