Britain's Foreign Minister Liz Truss said Western sanctions on Russia could be lifted if Russia withdrew its invading forces from Ukraine and promised not to "further invade."
In an interview with The Sunday TelegraphTruss said sanctions can only be lifted by "a complete ceasefire and withdrawal" and "a promise of no further attacks."
She said that if Russia commits "more invasions" in the future, "snapback sanctions" will soon be re-imposed.
Her remarks are consistent with U.S. Secretary of State Antony Blinken's remarks that travel bans and asset freezes are "not permanent" and that "virtually irreversible" withdrawal of Russian troops. ..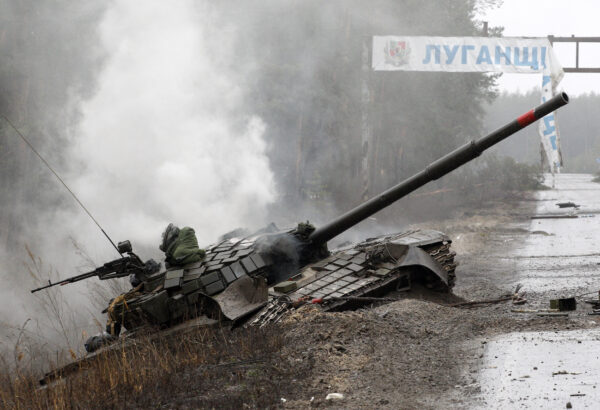 Russian troops are reportedly struggling on the battlefield, and these comments from top Western diplomats are possible for President Vladimir Putin to reduce his losses and mediate transactions with Ukraine. Can be regarded as an incentive.
In an interview, Truss said he did not think the Russians were serious about the negotiations now, and that the West needed to "double" sanctions on Russia and military aid to Ukraine.
However, she said she had set up a specialized negotiation unit to support Ukraine "when the Russians are serious about negotiations."
"When the time comes for negotiations, I want the UK to be an important part of ensuring that we support Ukraine in order to get a successful deal," she said.
Future transactions will require a "genuine ceasefire," "a genuine withdrawal of troops from Ukraine," and "a real means to Russia to prevent future aggression," Mr. Truss said.
The Foreign Minister emphasized that the UK and the European Union are "very close" to the Western response to Russia's invasion of Ukraine, despite the differences from the Northern Ireland Protocol in the post-Brexit trade agreement.
She praised the EU's contributions, including efforts to reduce Russia's dependence on gas, in part by purchasing liquefied natural gas from the United States.
The UK has "differences" from the EU in several areas, but Truss states: "
PA Media contributed to this report.