Anna Isaac knew her job as a care assistant at the Worsington Pavilion in Abbotsford, British Columbia was nearing its end. She decided not to comply with the state's obligation to vaccinate all health care workers with COVID-19, and the vaccination deadline for October 26 was approaching.
However, the effects of her unexpected sudden departure were hit by a rude punch she wasn't prepared for.
Isaac was planning to take a vacation and sick leave in December. It will give her time to relax slowly and say goodbye to the staff and residents she loved so much.
However, despite 22 years of work, Isaac was introduced by the Wasington Pavilion earlier than expected. The conversation about her job with her manager began on Friday, and by next Monday she had retired due to a combination of advice and pressure.
"I was out. I didn't have the opportunity to say goodbye to the residents. I just disappeared," Isaac told the Epoch Times.
"And I took care of COVID patients. I was completely exposed to everything you could imagine. I took care of them, I loved them. At that time, I Was a hero. Now I am a plague criminal. "
On the other side of the town, another Abbotsford care facility, Menno Place, with multiple homes and hospitals, was already suffering from staffing issues before the state's vaccination obligations were enforced. With the arrival of October 27, the already difficult dilemma soon became even more desperate.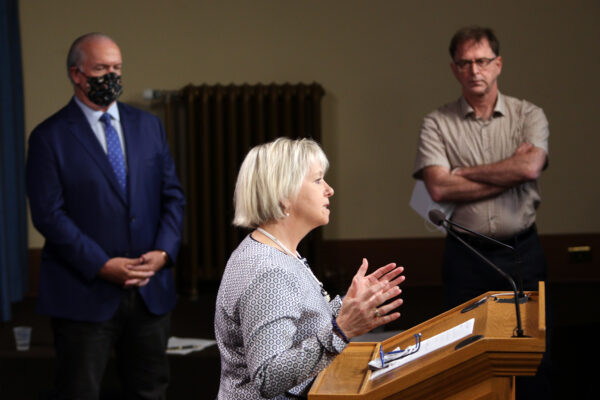 "We're losing sleep at night. It was a nightmare," Mennoplace CEO Karen Bigs said in an interview.
Losing nine full-time employees and 19 temporary employees due to vaccination obligations, she finds it even more difficult to find workers to fill the shift from a depleted pool. And even though the state has promised to train thousands more nurses and other professionals, Biggs, mostly still years after graduation, before this week's new crisis. Given the shortages that existed, those workers said they would "spit a bucket."
An employee at Eagle Ridge Hospital in Port Moody said he would only identify himself as Jay so as not to endanger his work. And nursing is especially burdensome.
"Nursing is terrible. It's not uncommon to hear from a nurse manager that five nurses have collapsed in an emergency," Jay said.
"I keep telling people that it's a staffing crisis. When the media reports that unprotected patients are taxing the system, what they don't really tell people is that they don't. There is already an existing staffing crisis that is exacerbated by stress and burning out. "
At a media briefing on October 26, Health Minister Adrian Dix said that unvaccinated people (at that time more than 4,000 health care workers across the state) would receive their first dose by November 15. Or said it needs to be placed unpaid. Leave unless they have a medical exemption.
On November 3, Quebec reversed its policy on COVID-19 vaccine obligations for workers in the existing medical sector, stating that only new employees need to be vaccinated. On the same day, Ontario's Prime Minister Doug Ford said Ontario would not impose obligations in light of the challenges faced by other states in implementing vaccine obligations for health care workers.
First responders are also affected
Even before the vaccination deadline, long-term care facilities and hospitals are not the only ones working to avoid a serious staff shortage. Rescuers, 911 dispatchers, and other first responders were also understaffed, exacerbated when some workers chose to abandon the COVID-19 vaccine.
The Okanagan Emergency Medical Facebook page contained many posts showing a number of openshifts in central British Columbia and beyond. Helps to deal with serious shortages.
"There are several communities in the north that are experiencing unprecedented short staffing," said one post. "If you're interested in seeing new parts of the state during your holidays or vacation, you can experience different types of phone calls and meet new colleagues. This is a great opportunity for you! Travel! , Meals and accommodation will be borne by us. "
Andrew McPherson was one of the emergency medical personnel who refused to be vaccinated, although he officially lost his job because he did not disclose the vaccination status. While working throughout Lower Mainland, including a lot of overtime and extra shifts, he felt that BC Emergency Medical Services and his union, the British Columbia Paramedics, had abandoned him and his colleagues. rice field. I did not agree to be vaccinated.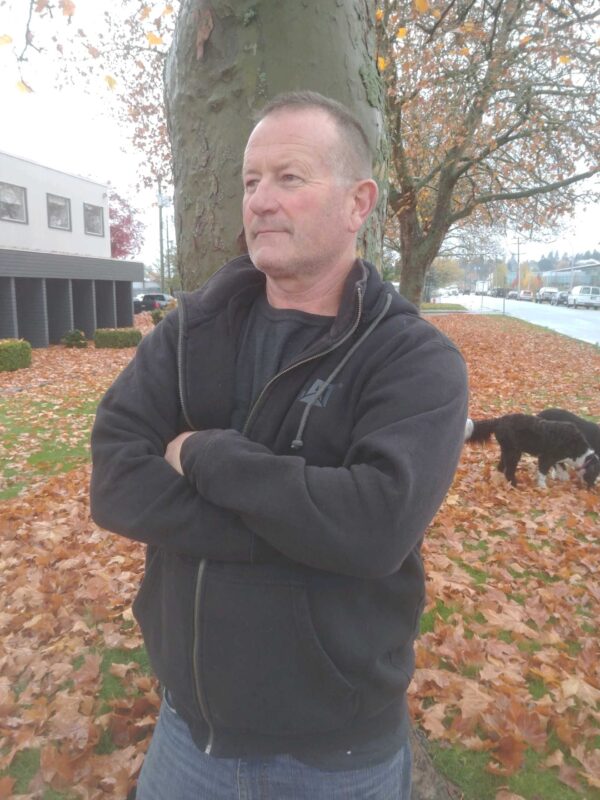 For example, during the summer, McPherson was at the scene of a horrific motorcycle accident where a child witnessed his father's death. The union appointed a counselor to help responders deal with serious incident stress, but the counselor refused to meet McPherson after learning that he had not been vaccinated.
When he approaches the union for help after his work is threatened, he says it will not represent him.
"How can the union hang out for us to dry this way silently?" McPherson asked. "Unions have always told the public how bad the government is, and now they are with the government and tell everyone how bad we are."
The Epoch Times sought comment from the union, BC Emergency Medical Services, and the Ministry of Health, but did not respond.
Some workers, such as Isaak, were in a position to accept retirement, albeit early and suddenly. However, many British Columbia medical workers who choose not to be vaccinated face uncertainty about their future. Under state obligations, refusing vaccines also disqualifies non-union workers from receiving severance pay and employment insurance.
Still, McPherson remains stoic, even though he currently has no income. He noted that during this transition he would help others who are less capable of helping himself.
"I'm already living in the community. There's a way to get over this, at least in the short term. I have other jobs and I'll do it someday," he said. "But I think my job right now is to fight for people, get people together and stand up, and support people on the same boat as me."