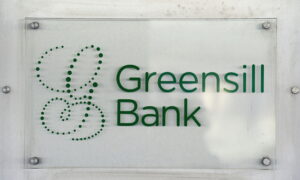 London — The British government doubled its defenses against favored accusations on Sunday, and lobbying rules were "pretty good" that former leader David Cameron couldn't get the support of financial firm Greensill Capital. He claimed to have shown that.
The actions of Cameron and other officials raised questions about whether former ministers and civil servants could easily access the conservative government.
Cameron denied violating the Code of Conduct and government rules, reiterating that the government did not address the outcome of his discussion of the failed company Greensil's proposal for access to the COVID-19 loan scheme. I will.
However, Prime Minister Boris Johnson has launched an independent review to consider the allegations, and several parliamentary commissions have also begun investigating the role of lobbyists and ministers in the interests of private sector.
Environment Minister George Eustice believes Cameron hasn't done anything wrong, but later on, the former Prime Minister said he should have contacted the government in a more formal way than text. I agreed with the statement.
"The real point is, did he really do something wrong? It's superficially different, but it's being reviewed, so don't judge it in advance." He told Sky News.
"But basically, the system we're deploying … I think it's actually pretty good, but that doesn't mean you couldn't tweak or make changes."
The Financial Times and The Sunday Times have Cameron contacted the Minister on behalf of Green Sill and sent a text message to Finance Minister Rishi Sunak, as well as banker Rex Green Sill and Health Minister Matt Hancock. The scandal has expanded since it was reported that it had arranged drinks between them.
The government said last week that while the former procurement manager was a civil servant or civil servant, he was allowed to play a part-time role in advising the company in 2015 when Cameron was prime minister.
Hancock has also been criticized for owning shares in a company whose sister is a board of directors approved as a potential supplier of health services.
Mr Eustis said the Minister of Health has expressed interest and is not involved in any procurement. "Yes, if the minister declares in the right way, there is nothing wrong with the minister who has economic interests."
Elizabeth Piper