The London Metropolitan Police Department is asking the public to help identify the nine people they want to talk to after 14 police officers were assaulted last weekend.
On April 24, police officers approached a crowd of more than 100 people in Hyde Park, London, playing music and gathering closely in violation of the British Government's CCP (Chinese Communist Party) virus blockade rules.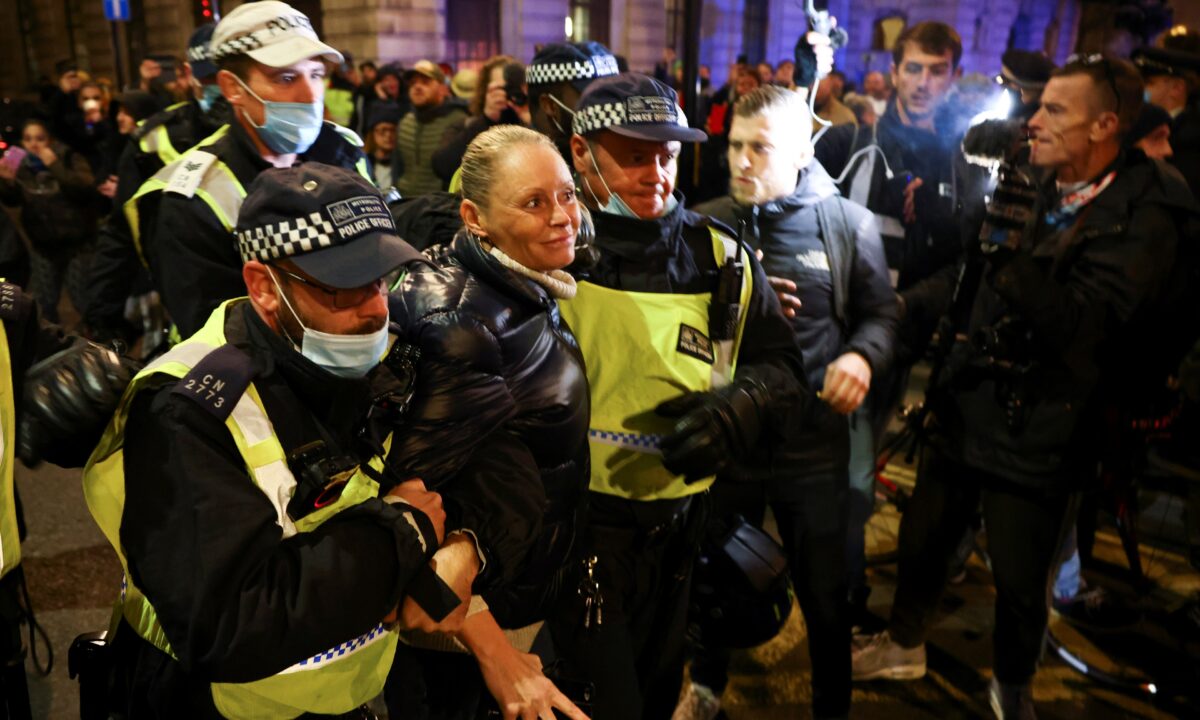 When police officers asked them to stop the music and leave the area, they underwent a "persistent and violent attack," Met said. statement Published on Friday.
According to a statement, 14 officers were injured in missiles and physical assaults, five of whom needed medical treatment.
Nat Norris, chief criminal police officer at Mets Public Security Command, said the level of violence was "some of the worst" he has seen in recent years.
"These police officers were simply trying to do their job, and it is never acceptable for them to be attacked in this way," he said. "Anyone who recognizes the person in the picture is encouraged to contact us so that we can talk about this incident."
The Metropolitan Museum of Art said three people were arrested on the scene and released on bail until further investigation was conducted.
The UK has been subject to various levels of CCP virus regulation since the pandemic began last spring.
Many CCP virus-related crimes involved attacks on paramedics, according to data released by the British Prosecutor's Office in January.
Many of the assaults were committed against police officers who coughed, spit, kicked, chewed, or hit with heavy objects while trying to thwart alleged violations of COVID-19 restrictions. ..
The Police Federation of England and Wales (PFEW) said in January that the virus had been "weaponized" against police officers.
According to a study conducted by PFEW, nearly one in three police officers in England and Wales was threatened with a deliberate infection by a suspected person carrying the CCP virus.
Police officers have become increasingly reluctant to enforce the remaining rules after Prime Minister Boris Johnson announced plans for a gradual withdrawal from the blockade in late February.
Ken Marsh, chairman of the Metropolitan Police Department (MPF), told The Telegraph in March that police were no longer interested in cracking down on blockade rule violations because they were "not police" and "out of control."
Mary Clark contributed to this report.