A man was arrested under the Terrorism Act after traces of uranium were found in a cargo package at Heathrow Airport, police said.
London Metropolitan Police confirmed on 11 January that uranium was detected in a package at the airport on 29 December.
A man in his 60s was arrested after counter-terrorism officers raided his Cheshire address on Saturday.
He was arrested on suspicion of an offense under Section 9 of the Terrorism Act 2006 covering the manufacture and possession of radioactive devices.
He is out on bail until April, the Metropolitan Police said on Sunday, adding that there appeared to be no direct threat to the public.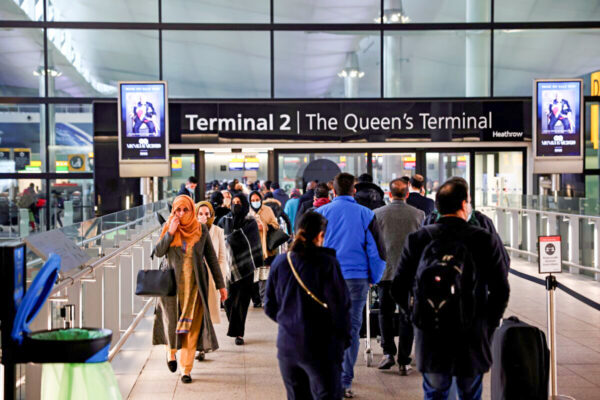 The Sun newspaper, which first reported the incident, said the parcel arrived in the UK from Oman on a plane from Pakistan. According to the BBC, uranium was found in a shipment of scrap metal.
Uranium can be used for civilian power generation and scientific purposes and is a major component of nuclear weapons. Certain isotopes emit radiation that is harmful to humans, and the metal itself is toxic if ingested or inhaled.
"very little"
Police stressed that the amount of uranium found was "very low".
Commander Richard Smith, head of the Metropolitan Police's counter-terrorism command, said: Contact our partners to detect this type of material.
"Since we began our investigation, our priority has been to ensure that there are no direct threats associated with the public. which led to this arrest over the weekend.
"Despite these arrests, based on what we currently know, the incident still does not appear to be related to a direct threat to the public. Detectives are continuing to investigate."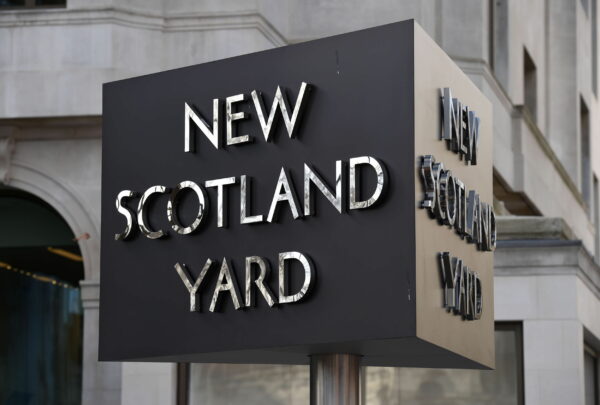 On January 10, after media coverage of the incident, Mr. Smith said to the public that "the amount of contaminated material has been assessed by experts to be very low and not to pose a threat to the public." I want to reassure you," he said.
"Investigations are ongoing, but based on our research so far, it does not appear to be related to direct threats. , we will continue to follow up on all available lines of inquiry," he added.
He said the incident was a result of "the British police and other security forces monitoring the country's ports and borders to keep the public safe from potential threats to their safety and security that might enter the UK." It underscores the excellent capabilities of the institution," he added. "
Smith, who gave evidence before the London Parliament's Police Crime Commission on 11 January, said it was "understandable" that media coverage of the incident would draw "a considerable amount of attention and potential concern".
he said: There are procedures for dealing with incidents of this type, and those procedures have been enacted. As part of this, we contacted the Counter-Terrorism Command and began investigating the surrounding situation. "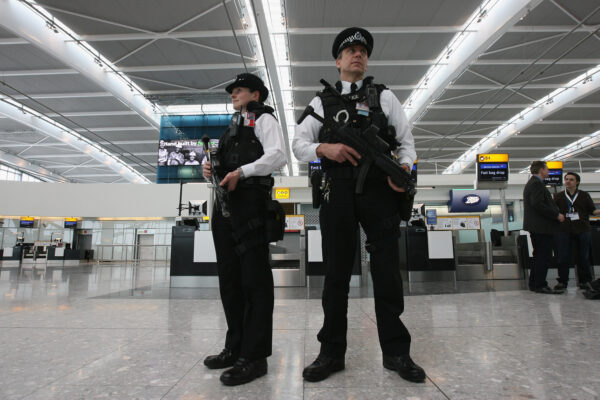 Brits 'should feel pretty safe'
Colonel Hamish de Bretton Gordon, an expert in chemical and biological warfare, told BBC Radio 4's Today program on 11 January that people should be reassured that uranium had been detected.
"It is very clear that the comprehensive surveillance network set up in this country, operated by the security services, the police and others, is in fact working and has detected a very dangerous containment that could pose a threat. ."
De Breton Gordon, former head of the British Nuclear Defense Regiment, said, "I think people should be pretty relieved that they won't see dirty bombs from this kind of material in this country.
Asked what happened to the metal, he said: But the important thing is that there are people who care about this, and I don't think this should worry the public too much. "
PA Media and Reuters contributed to this report.