British politicians have accused Hong Kong officials of sentenced to nine prominent democratic activists on Friday for participating in peaceful protests.
Hong Kong media mogul Jimmy Lai was sentenced to 14 months in prison, and nine other activists organized an unauthorized rally during a major anti-Democratic movement in 2019. , Was sentenced to imprisonment or suspended sentence for participation.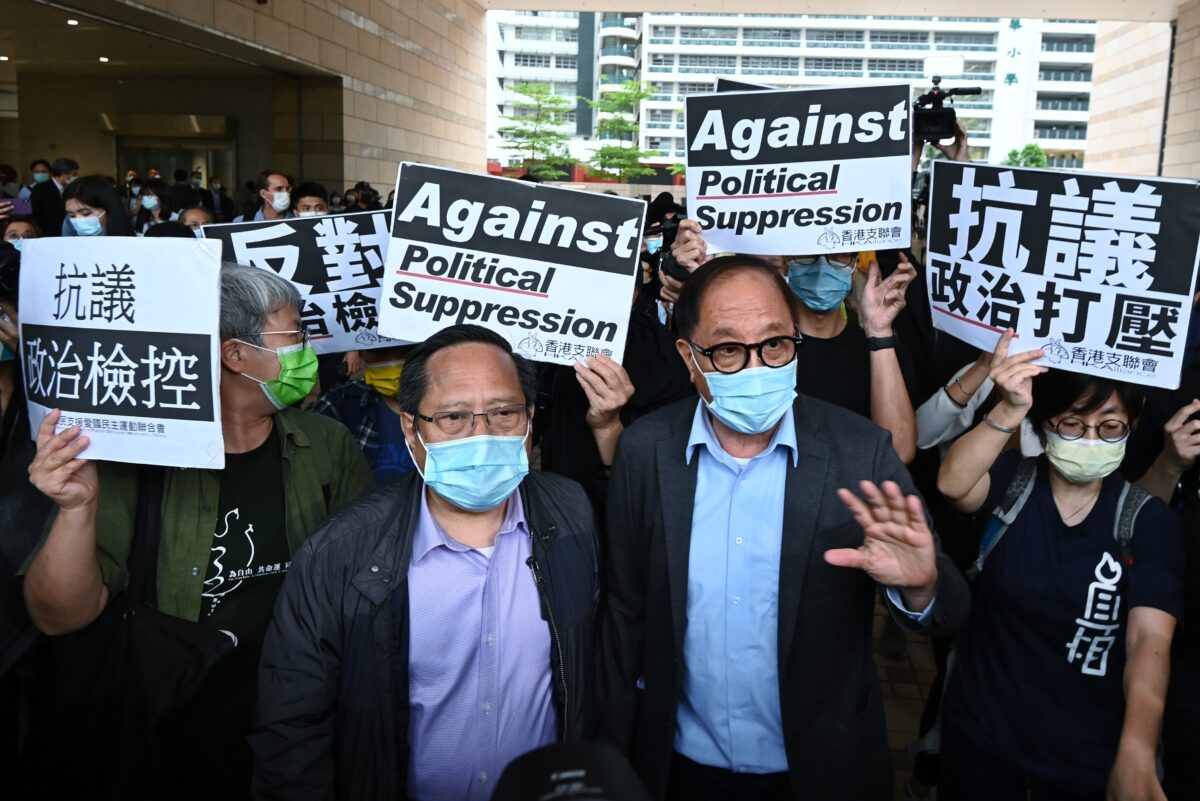 Chris Patten, Hong Kong's Last British Governor, Said: "The CCP's comprehensive attack on Hong Kong's freedom and its rule of law continues relentlessly. This week we are in the vengeful sight of Beijing in peace in a city of freedom and democracy. I witnessed some of the moderate champions.
"The Chinese Communist Party simply doesn't understand that people can't be imprisoned with a club to love a totalitarian and corrupt regime," he said.
Former Conservative leader Iain Duncan Smith said: twitter: "British Government [sic] Magnitsky sanctions must be imposed on Hong Kong / Chinese government officials responsible for human rights abuses and violations of the Soviet-Japanese Joint Declaration. Many activists in #HongKong are imprisoned today for attending peaceful rallies. "
"This is yet another move by the Chinese government to silence critics and limit dissent," said Lisa Nandy, a foreign secretary behind the main opposition Labor Party.
"It's time for Britain to impose sanctions on those who undermine Hong Kong's democracy and end British judges' participation in the compromised system," she wrote. twitter..
Liberal Democratic Party foreign affairs spokesman Layla Moran also urged Prime Minister Boris Johnson and Foreign Minister Dominic Raab to take action.
"The United Kingdom has neglected its joint declaration and obligations under international law to protect Hong Kong's democracy and human rights. The red lines intersect. The time for Dominic Raab and Boris Johnson to act It's been a long time late, "she said. statement..
"The government can't make any more excuses. It's time for Britain to step up, take the lead and take action."
On March 26, the Chinese administration sanctioned nine British and four British entities for speaking out about human rights abuses against Uighurs in China's Xinjiang Uighur Autonomous Region.
so Open letter On April 13, 48 lawmakers and 54 peers told Johnson that "this unprecedented attack on the Democratic Party representatives of the Western world deserves a strong and collaborative response," more to Chinese officials and groups. He urged the government to impose sanctions.
Frank Fang and Lily Zhou contributed to this report.