A woman in North West England has been found guilty of perverting the course of justice after she posted a hilarious Facebook account claiming she was the victim of an Asian grooming gang.
Eleanor Williams, 22, posted pictures of her so-called injuries, explaining that she had been groomed, trafficked and beaten. Her May 2020 post was shared more than 100,000 times, and the Facebook group Justice for Ellie was founded afterward.
However, Williams' account turned out to be a complete fabrication.
One of the men she accused was living thousands of miles away in Seattle at the time, and another woman she claimed to be the victim was also in the United States.
On Tuesday, she was found guilty in Preston Criminal Court on eight counts of committing acts intended to distort the course of justice.
She had already pleaded guilty to a ninth count of perversion of justice involving a hammer she had asked her mother and sister to take to an attorney in Barrow-in-Furness, Cumbria.
Williams' Facebook post, posted during the initial COVID-19 lockdown when many people were staying home and devouring social media, probably got more attention, but It led to a crowdfunding call saying, "Help her, her abusers will be brought to justice.
In closing remarks to the jury, prosecutor Jonathan Sandiford said, "Defendant accessed her social media contacts online and read random articles on the Internet that she presented as being a victim or perpetrator of human trafficking." It effectively finds a good name," he said.
Preston's Honorary Recorder, Judge Robert Ultham, said she will be sentenced in March.
At the start of the trial, Alsam told jurors that her allegations had caused considerable racial tension in Barrow, most famously home to the BAE Systems shipyards where British nuclear submarines are being built. and in secrecy.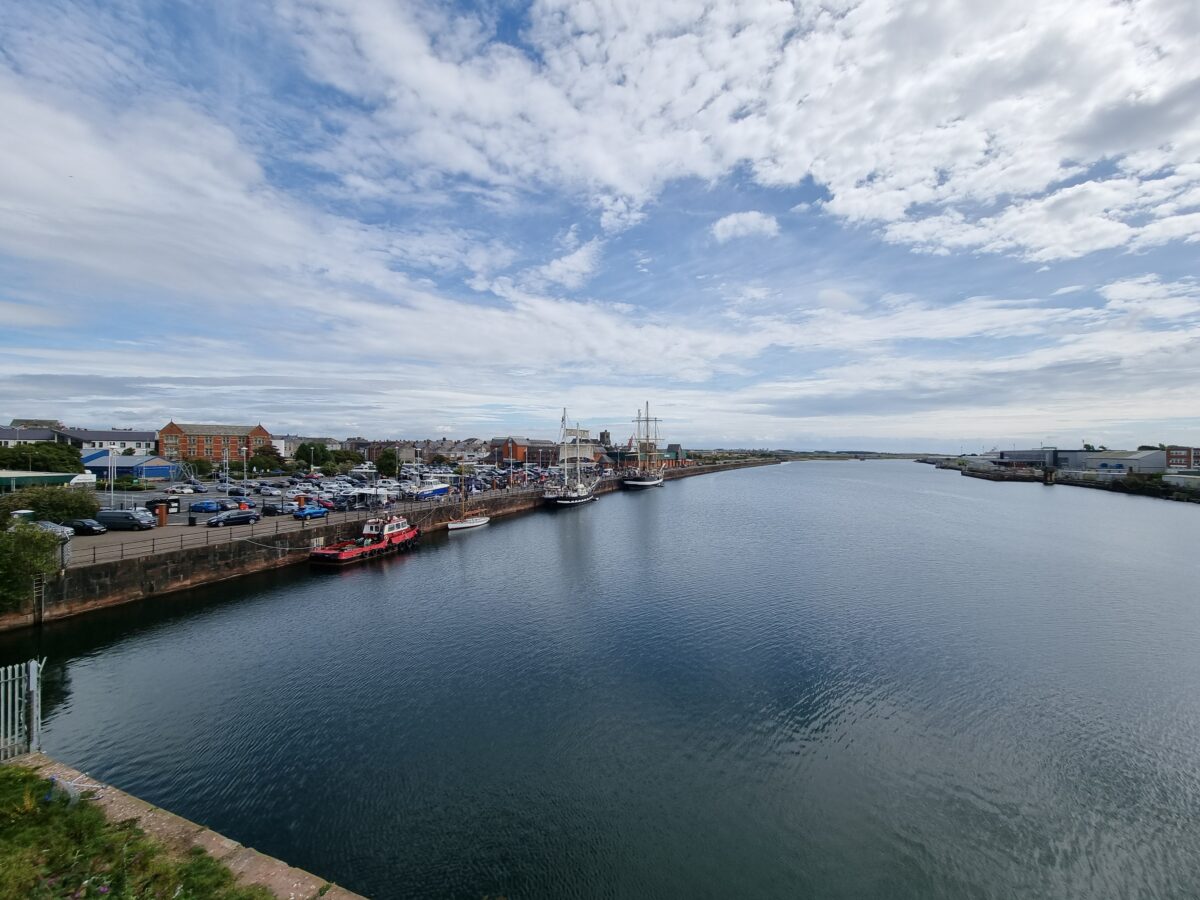 Arsam said: As far as I can remember, it included at least one family member of hers moving out of the Barrow area and damaging various businesses. "
Tommy Robinson, former founder of the English Defense League, visited Barrow after taking office, and a demonstration was held in the town.
Amy Fenton, then chief reporter for a Barrow local newspaper, had to leave town after receiving death threats following coverage of the incident.
Reporter who faced death threats says 'justice won'
After the verdict, Fenton told the Epoch Times:
"My life wasn't the only one affected by these false allegations. I am just relieved that the truth has finally come out and justice has won.
Among those falsely accused of Williams was Mohamed Ramzan, a local businessman whom she claimed was the mastermind of the grooming gang.
Williams claimed to have taken her to Holland to sell to a brothel, and Sandiford said the claim resembled a scene from Liam Neeson's film Taken.
Ramzan could probably prove that she was at Barrow's B&Q store when she was in Amsterdam, but she received 500 death threats in the wake of her post.
Under cross-examination, Ramzan asked Louise Blackwell, Kentucky, "Don't you think you've had enough hell in my life, or did your client?"
Another man she falsely accused, Jordan Trengave, told the court, "It could ruin your life, it ruined mine."
Williams was found by police near her home on Walney Island on May 19, 2020, where she claimed she was inflicted by a gang after a violent rape. She then went on to accuse numerous men of rapes dating back to 2017.
However, detectives investigating her allegations became suspicious, and at her trial, Sandyford said Williams injured herself with a hammer found in her bedroom.
Williams sent herself messages purporting to be from her abusers, and manipulated messages from real people to make it look like they were abusing and taunting her.
Some of the people she accused were entirely figments of her imagination, while others were randomly caught up in her allegations.
The court heard that an Essex man who replied to a message from her on Snapchat mistakenly thought she was someone he knew in Portsmouth. rice field.
When she gave evidence at Williams' trial, she said "a pack of lies," but said of the Facebook post, "I want people to know what's going on in Barrow and it's still going on." I wanted to have
The Williams case echoed Carl Beach's Dolphin Square hoax and false claims about a pedophile VIP ring, prompting London's Metropolitan Police to launch Operation Midland. The investigation was a costly and ultimately fruitless investigation that only tarnished the names of several well-known politicians.
The Epoch Times reached out to Meta, which owns Facebook, but received no response.
PA Media contributed to this report.