People leaving the UK without a "reasonable excuse" will face £5,000 ($6,900) fines from next week, under the government's new CCP virus regulations.
Under the new health protection regulations (pdf), which were presented to Parliament on Monday, the penalty would be issued to anyone who, "without a reasonable excuse," travels outside the UK or to "an embarkation point for the purpose of travelling" to a destination abroad.
The government said the measure is necessary to prevent a large number of imported COVID-19 cases or new variants from continental Europe, where infections are rising.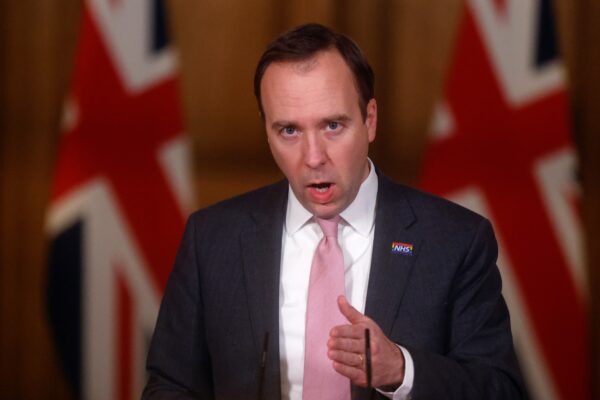 "We are seeing this third wave rising in some parts of Europe and we're also seeing new variants and it is very important that we protect the progress that we've been able to make here in the UK," Health Secretary Matt Hancock told Sky News.
MPs will vote on the legislation on Thursday. If approved as expected, it will come into force on March 29. It applies only to England, but Scotland, Wales, and Northern Ireland may follow suit.
Greece and Cyprus have both promised to facilitate the arrival of British tourists during the summer season.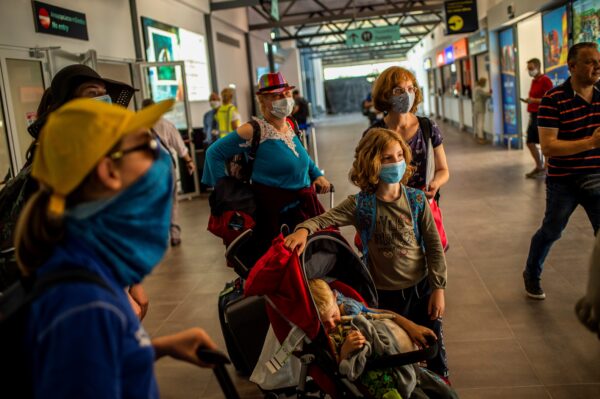 But UK Transport Secretary Grant Shapps said on March 10 that it was still too early for Brits to book summer holidays abroad.
Shapps said he would "encourage people to look forward to Apr. 12" when the government's cross-department Global Travel Taskforce is set to publish a report with recommendations on resuming international travel after the existing COVID-19 restrictions are eased.
Mike Tildesley, a member of the Scientific Pandemic Influenza Modelling group, which reports into the government's Scientific Advisory Group for Emergencies (SAGE), said on March 20 that holidays abroad are "extremely unlikely" for most Britons this summer.
He said that the variants that could be imported could undermine Britain's vaccine programme.
Despite dropping infection rates, the UK government stepped up its crackdown on "illegal" foreign trips in early March.
Passengers travelling abroad from England are now required to carry a form proving their trips are essential.
Under England's lockdown rules, it is illegal to travel abroad for reasons other than work, volunteering, education, medical or compassionate grounds, or weddings, funerals, and related events.
Reuters contributed to this report.