Violence on public transport in Brisbane has led bus drivers to boycott travel to the low socioeconomic areas of Inara and Forest Lake.
The move comes as Australian authorities grapple with a wave of youth crime that is hitting downtown Queensland and Alice Springs.
The Rail, Tram, and Bus Union said the driver was assaulted and the bus destroyed. January 20 email update.
"The safety of bus drivers remains in imminent danger. the union said.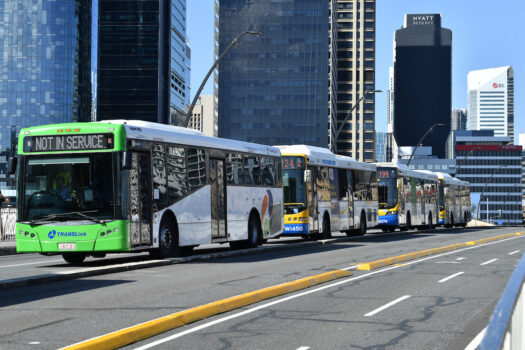 "After days of consultations with those involved, there is still no effective remedy to ensure the safety of the bus drivers whose violence continues."
The union said it "had no other choice" but to issue an interim notice of improvement.
"In effect, this means that buses on these two routes will be running from 6:30pm to 6:30pm today at Exit 100, Stop 67 (Blunder Road, Oxley) and 110, Stop 59 (Mortimer Road). Road, Acacia Ridge North) last service, every Thursday through Sunday until safety concerns are addressed immediately."
Drivers don't want to go to Inara, union says
The decision to cancel will be a drag on regular bus riders in Inara and Forest Lake. Both suburbs are characterized by large immigrant communities, low socioeconomic status, and high crime rates.
They are also within the constituency of current Queensland Labor Premier Anastasia Palaszczuk, a seat the Labor Party has held for 30 years.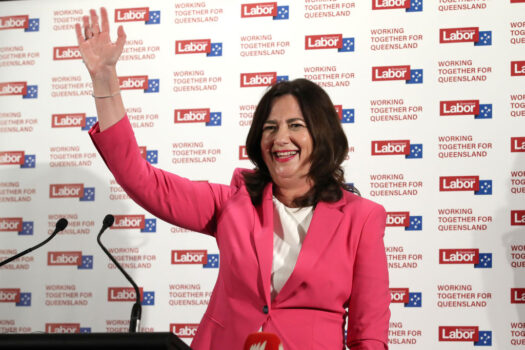 But recent events have spurred union leaders to take drastic action.
Assistant Secretary of State Tom Brown said drivers were "afraid to drive to Inara."
"Since Christmas, the situation has worsened. There have been about 24 incidents: assaults, spitting, abuse, driver threats, passengers attacking buses from outside with bottles and stones," he said. Told. Australian person newspaper.
"When you get into these danger zones, that's what happens."
so interview Mr Brown said the two suburbs are more 'head and shoulders' in terms of violence than any other route in Queensland.
One driver, who chose to remain anonymous, told the public broadcaster that as he approached a bus stop and opened the door, "10 or 12 people appeared out of nowhere and swarmed the bus."
"Driver anxiety levels peak as they approach the Forest Lake and Inara areas."
Brown said the catalyst for the union's decision to boycott the suburbs was when a stone was thrown through the window of the bus where two female passengers were sitting.
"The girls were terrified and vowed never to take the bus again," he said.
Brisbane City Council says it has already installed CCTV cameras, barriers, emergency buttons, compulsive alarms and GPS on all buses. We have also increased the number of security guards in related services.
juvenile crime plague city
However, law enforcement powers fall within state governments.
Queensland Prime Minister Anastasia Paraszczuk has backed a series of new laws to tackle the problem, including higher penalties for night crimes, higher maximum sentences for car theft and bragging about crimes online. including increased penalties for
"These measures target hotspot areas in the Brisbane, Townsville and Gold Coast regions," she said.
The prime minister's action was in response to the stabbing death of 41-year-old Emma Lovell in Brisbane's North Lakes.
With her husband, a new immigrant from the UK, Lovell was guarding the house from her two 17-year-olds around 11:30 pm on Boxing Day (December 26).
Ravel received a stab wound to the chest and later died from his injuries. Her husband was treated in hospital.
Meanwhile, just last week, a 43-year-old man was allegedly stabbed on the outskirts of downtown Wilson by a 17-year-old man with a 45-centimeter-long knife.almost small machete"
Queensland Commonwealth Senator Matt Canavan said there has been an increase in cases of breaking the law since 2019 after the current government changed the Youth Justice Act to ease imprisonment.
"These changes had the purpose of 'removing legislative barriers to allowing young people to be granted bail,'" he wrote. there is editorial In News Corp's The Courier Mail.
"This change informs judges that the principle should be 'detention as a last resort' and that the 'bail decision framework' incorporates an 'explicit presumption in favor of release'. I did."