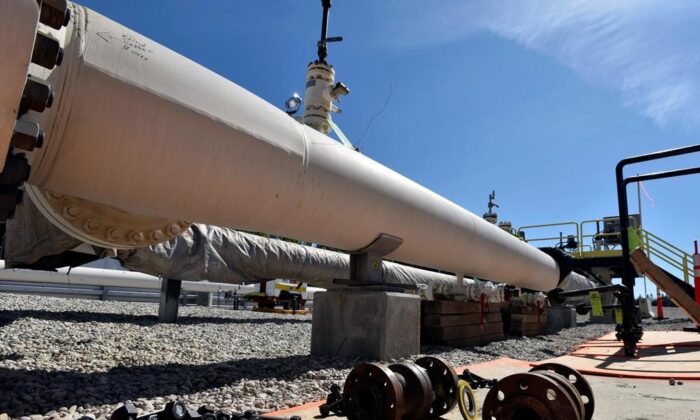 This June 8, 2017, file photos, fresh nuts, bolts, and accessories are ready to be added to the eastern leg of the Embridge Line 5 pipeline near St. Ignace, Michigan (Dale G. Young). / Detroit News via AP, File)
A court document filed by the federal government states that plans for bilateral talks on the cross-border pipeline dispute on Line 5 are on track.
A proposed motion filed last week in the US District Court for Michigan states that the first formal negotiation session between the two countries will take place "soon."
Canada decided to invoke the 1977 Pipeline Treaty between the two countries last month after negotiations broke down between Michigan and pipeline operator Enbridge Inc.
Michigan wants to close the line for fear of ecological disasters in the Straits of Mackinac, the waterway where the pipeline crosses the Great Lakes.
The White House confirmed on Monday that the US Army Corps of Engineers is conducting an environmental assessment of the project.
Embridge is trying to upgrade the underwater part of Line 5 with a concrete tunnel that runs under the strait to better protect the Twin Line from anchor strikes.