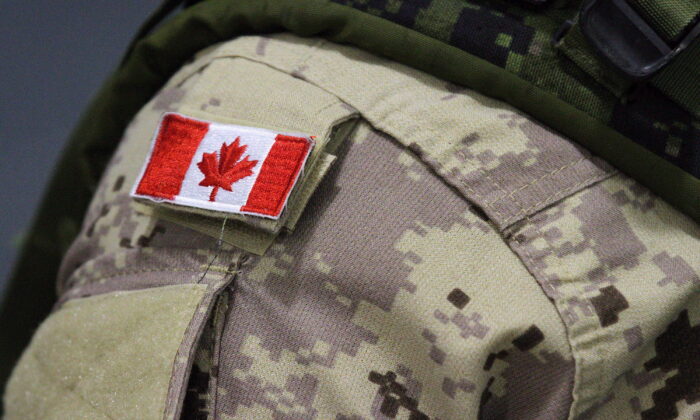 On October 16, 2014, a patch of the Canadian flag will appear on the shoulders of soldiers in Trenton, Ontario. (The Canadian Press / Lars Hagberg)
Ottawa — The Defense Department states that dozens of Canadian Army members who refused to be vaccinated are now expelled from the army.
Release procedures have begun for hundreds of other people facing the same fate, unless they roll up their sleeves for a COVID-19 shot.
General Wayne Eyre, Chief of Staff, ordered all military personnel to be fully vaccinated by mid-December.
Defense ministry spokesman Daniel Le Bouthillier said 58 troops had been expelled from service for refusing to obtain jabs.
The other 246 people have been notified. This is the first step in getting service members out of their uniforms.
An additional 66 unvaccinated troops voluntarily left the Canadian Army. The Canadian Army is addressing the staff shortage already exacerbated by the COVID-19 pandemic.