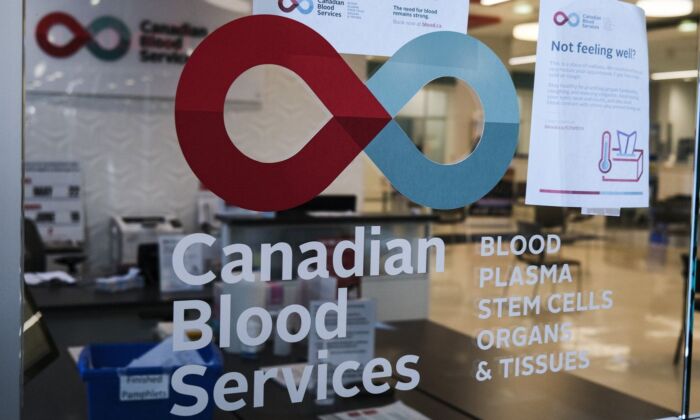 A blood donation clinic is pictured at a shopping mall in Calgary, Alberta on March 27, 2020. (The Canadian Press/Jeff McIntosh)
Canadian blood services are in need of blood and plasma donors after winter storms disrupted holiday donations.
Severe wind, snowfall and ice conditions that hit many parts of the country meant that about 10% of the expected blood and plasma donations did not take place.
Platelets for patients undergoing cancer therapy and O-negative blood for neonates and emergencies are greatly needed.
Canadian blood services say they have lost thousands of regular donors since the COVID-19 pandemic began.
Since October, the nation's blood supply has shrunk by more than 35%, and more people are expected to need blood as the new year approaches.
As the winter progresses, the organization said the situation could get worse as bad weather could cause donors to miss schedules.