Following in the footsteps of House Speaker Nancy Pelosi, who visited the autonomous democracy earlier this month, several Canadian lawmakers are planning a trip to Taiwan this fall, Liberal MP Judy Sgro said.
Suguro said eight members of the House Standing Committee on International Trade, which she chairs, are planning a trip to Taiwan as early as October, according to CBC News. The Canadian MP is also a member of the Parliament's Canada-Taiwan Friendship Group.
"The Trade Commission is very eager to visit Taiwan and see if there is an opportunity to deepen trade ties between the two countries. paper It was published on August 16, adding that planning for the trip began last spring.
Sgro's announcement comes after Pelosi made a stop in Taiwan on Aug. 3 during her trip to Asia earlier this month. Pelosi reiterated the United States' determination to defend the island nation, which sits just off the east coast of communist-led China.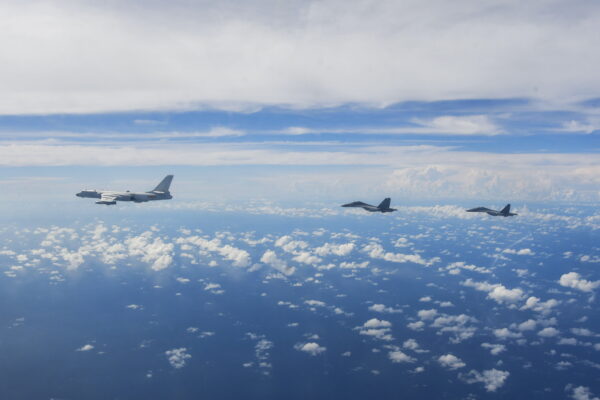 The Chinese government, which considers Taiwan to be part of its own territory, has taken steps to isolate it from the international community, while threatening an increasingly aggressive attempt to seize Taiwan by force.
Ahead of Pelosi's visit, China announced a temporary ban on food imports from more than 100 Taiwanese companies. It also conducted several military exercises near Taiwan before and after Pelosi's visit, causing the cancellation of dozens of international flights.
China's hostilities have drawn international criticism. On August 3, Canada's Foreign Minister Melanie Jolie called on China to exercise restraint, but Defense Minister Anita Anand said that Beijing used Pelosi's visit as a pretext to conduct aggressive military exercises around Taiwan in a "justifiable manner." There is no reason," he said. The US also summoned an ambassador from China to protest.
Sugro said there was "considerable tension" in international relations after Pelosi's visit, but that plans for a visit by Canadian officials to Taiwan were "necessary", adding that he "will always use diplomacy to move forward." I will," he added.
"Democracy is cherished and an important part of how we all live our lives. We need to protect other countries that have fought for freedom and democracy." Suguro told the CBC.
"So I'm trying to be diplomatic in my comments, but obviously Canada is proud to stand up to China as well. And I think that pushback is very important. "