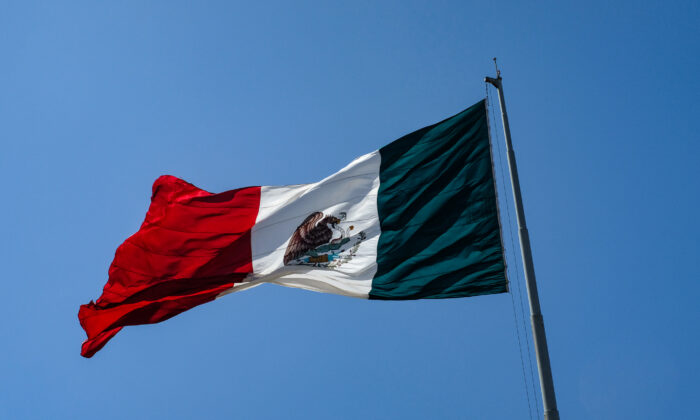 Mexicans fly near the San Isidro border in Tijuana, Mexico, on September 10, 2021. (John Fredricks/The Epoch Times)
A Canadian man has been arrested on suspicion of shooting a police officer who answered a phone call in the Mexican resort of Tulum, prosecutors said Tuesday.
On Monday, police in Tulum responded to reports that a man opened fire at a car, according to the Quintana Roo Public Prosecutor's Office. When they arrived in the community of Francisco Fu Mei, a man opened fire on them, hitting a policeman who later died.
The shooter, identified only as "Patrick C" according to Mexican law enforcement policy, broke into his home and set the house on fire before escaping. A man was shot in the leg by police and admitted to Playa del His Carmen.
Quintana Roo state security officials also confirmed the death of a police officer.