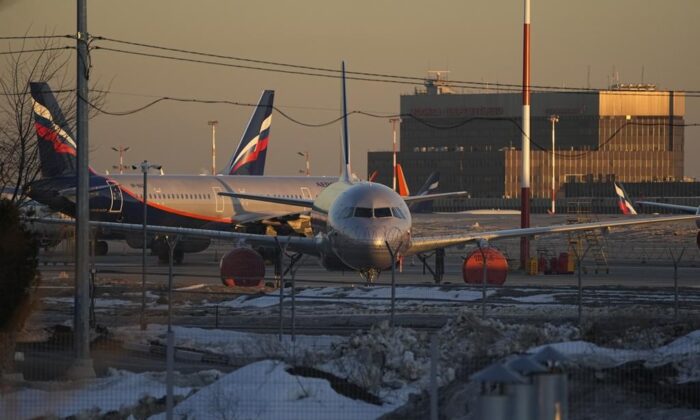 Aeroflot passenger planes are parked at Sheremetyevo International Airport on the outskirts of Moscow, Russia, on March 1, 2022. (Canadian Press / AP-Pavel Golovkin)
The Government of Canada has updated its advice for those considering traveling to Russia.
In a new post on the government website, all trips to Russia should be avoided, and Canadians already there "should leave while commercial means are still available."
According to the post, the advice is "due to the effects of armed conflict with Ukraine, such as limited flight options and restrictions on financial transactions."
Visa has announced that it is working to suspend all transactions in Russia for the next few days due to the dispute.
When that happens, the company said in a statement that Visa cards issued within Russia will not work abroad, and cards issued by banks outside Russia will not work within the Russian Federation.
Mastercard also said in a statement that it has decided to stop network services in Russia.