New China-Russian Railways completed with the aim of promoting energy trade as sanctions expand
The war between Russia and Ukraine has severely constrained the world's energy supply, as many countries have long relied on Russia's exports of coal, oil and gas.
The Ministry of Finance of China announced on April 26 that it will eliminate import tariffs on all types of coal from May 1st to March 31st, 2023. Ban coal imports from the country.
Current import duties range from 3% to 6% depending on the type of coal. For anthracite and coking coal, which are primarily used in steelmaking, tariffs will be reduced from the current 3 percent to zero. The ministry said in a statement that it would reduce prices for various types of coal from the current 5% to 6%.
China's coal mining has accelerated production due to soaring global energy prices after the conflict between Russia and Ukraine. According to the National Bureau of Statistics, China's major coal-producing states and regions have expanded their capacity to increase supply.
In 2021, China imported 323.33 million tonnes of coal. This represents about 8 percent of total coal consumption. However, coal imports have fallen by 24.2% by the end of March this year due to soaring global prices, the agency said.
In April, the United States, the EU, Japan and others banned Russia's coal, further exacerbating the tight supply of the global coal market.
April 8th, EU Recruitment The fifth package of restrictions on Moscow includes an import ban on all forms of Russian coal given a 120-day buffer period. In addition, Russian and Belarus freight road operators are also banned from working in the EU, and Russian-flagged vessels are banned from entering EU ports.
Immediately after the new EU measures, the United States and Japan in particular also announced a ban on Russian coal. Countries around the world are rushing to buy materials as finding an alternative coal source is a top priority.
According to data from European shipping company Braemar ACM, Europe imported 7.1 million tons of coal used for power generation and heating in March, up 40.5% year-on-year, the highest level since March 2019. CNBC report. Steam coal imports from Colombia increased 47.3% year-on-year, the United States increased 30.3%, and imports from South Africa also increased significantly.
Meanwhile, Japan's coal imports in March also increased by 15% year-on-year.
China's strategy to deal with soaring coal prices
China's National Development and Reform Commission warned on April 18 that it is illegal to raise prices in the coal sector, emphasizing the need to ensure stable prices in the domestic coal market and stable production of coal-fired power. bottom.
A week later, Beijing announced that it would reduce coal import tariffs to zero.
Tian Shuo, a macroeconomic researcher at the China Economic Information Network, told China's state media Sina News that a zero tariff policy will ensure that China's energy supply remains stable at historic high coal prices. rice field.
The top sources of China's coal imports in 2021 included Indonesia, Russia, Mongolia, the United States, Canada and South Africa.
Australia was China's largest source of imported coal until 2019. In retaliation against Australia, from Australia's call for an international investigation into the origin of COVID-19 to Australia's 5G network deployment to the decision to block Huawei, Beijing is working to put pressure on Canberra except for virtually everything. As part, it banned coal imports from Australia in December 2020.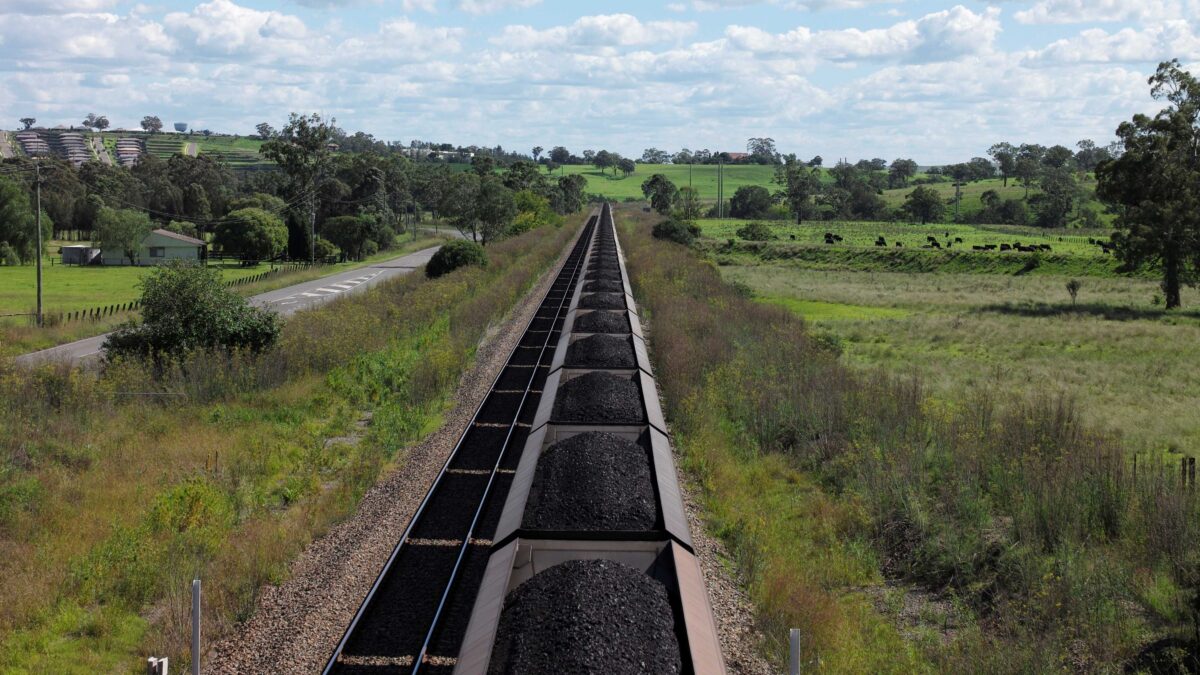 Since then, Indonesia has become China's largest source of coal imports.
But almost a year later, China turned to Australian coal left behind in the power crisis. In October 2021, Australia's coal was released from constrained storage despite an informal ban on fuel imports for almost a year as it scrambled to mitigate the country's electricity crisis due to coal shortages. .. Reuters report.
According to official customs data, China imported 8.5 million tonnes of coking coal in the first two months of this year, one-fifth from Australian coal previously left behind in Chinese ports. .. Of the 8.5 million coking coal imports, 26% came from the United States and 22% from Russia. The pandemic drastically reduced the import of coking coal from Mongolia to only about 13 percent.
Meanwhile, Indonesia stopped exporting coal in January due to continued rainfall, while China's steam coal imports fell 25% year-on-year in the first two months of the year, according to Sina News.
"The tariff cut will not affect Indonesia's coal imports, as the tariff rate is zero and the import ban will not affect Australian coal," said a Beijing-based coal trader. Reuters In the report on April 28th.
Analyst: Russia is likely to be the main beneficiary
The report suggested that Russia is likely to be the main beneficiary of China's tariff cuts.
"I think this is a bold move, mainly to secure more coal from decent discounted Russia. But as far as prices are concerned, prices are high given the volatility of markets around the world. It's likely to stop. " S & P Global In the report on April 28th.
Dmitry Peskov, a spokesman for Kremlin, said on April 29, after Europe announced a Russian coal ban, coal demand was high and if the EU refused, Russia's coal allocated for Europe would be another. Said to be redirected to the market. However, Peskov does not mention exports in any particular country.
According to the US Energy Information Administration, in 2021, Russia will export 262 million tonnes of coal, 90% of which is steam coal, which is mainly used for power generation.EIA). More than 30% of total coal exports went to Europe and more than 50% to the Asia-Pacific region.
China imported nearly 25 percent of Russia's total coal exports. Germany, the Netherlands, Turkey and Poland accounted for 24%. According to EIA data, South Korea, Japan and Taiwan account for 22%.
In early February, China and Russia signed a long-standing contract with China of $ 20 billion to import 100 million tonnes of coal from Russia.
Beijing refrained from directly criticizing Moscow as Western nations condemned Russia's invasion of Ukraine and continued to allow Chinese companies to buy Russian oil and coal. Some Chinese companies used local currency to buy Russian coal in March, with the first cargo arriving in April. Bloomberg A report quoting the Chinese consultancy Fenwei Energy Information Service Co.
China's state Global Times China-Russia trade surged 28% year-on-year in the first quarter, touting a trade volume of $ 38.2 billion.
Bymin, Deputy Director of China's Academy of International Trade and Economic Cooperation, told Global Times on April 13 that growth is a recent trend for China to import more energy products from Russia to form multiple energy import channels. Said that it was in line with.
"China tends to buy more energy products from Russia because of the energy pipelines built between the two countries and the geological conveniences," said Mr. Bai.
New China-Russian Railways Open for Energy Trade
China was importing Russian energy products from eastern ports via the Sea of ​​Japan and the Tsushima Strait.
However, in Western sanctions against Russia, international shipping companies avoided transporting Russian energy products, and as a result, Chinese coal importers struggled to find cargo ships that were willing to transport Russian coal. are doing. And only a small portion of Russian coal was transported by rail.
According to Chinese state media Global TimesRussia completed the construction of the first section of the China-Russia railway bridge on April 27, and is scheduled to open within a month.
The new 4.5-mile-long bridge aims to expand bilateral trade and economic cooperation between China and Russia "in the context of growing global challenges." , Fertilizer, and wood products to China.
Reuters contributed to this report.