After the Chinese administration delivered hundreds of millions of COVID-19 vaccines abroad, its chief health officer confirmed on April 10 that the Chinese vaccine was ineffective.
According to AP, Chinese-made vaccines are "not very protective," China's CDC director George Fu Gao said at the 2021 National Vaccine Health Conference in Chengdu. "Currently, it is formally being considered whether different vaccines from different technology lines need to be used in the vaccination process."
Chinese state media report The meeting did not mention Gao's comments on the effectiveness of domestic vaccines.
The efficacy of Chinese vaccines has been reported to be 50.4% in Brazil and 33.3% and 11.5% in Wuhan and Beijing vaccines in Peru, respectively, which has been denied by the ruling Communist Party.
China-based vaccine maker Sinopharm report The vaccine from the Wuhan Institute was 72.5 percent effective during the phase III trial. The efficacy of the Pfizer-BioNTech vaccine is as follows: 95 percent And Moderna vaccine 94.1%
Mr Gao's words revealed that the party knows that Chinese-made vaccines may not provide the protection people expect.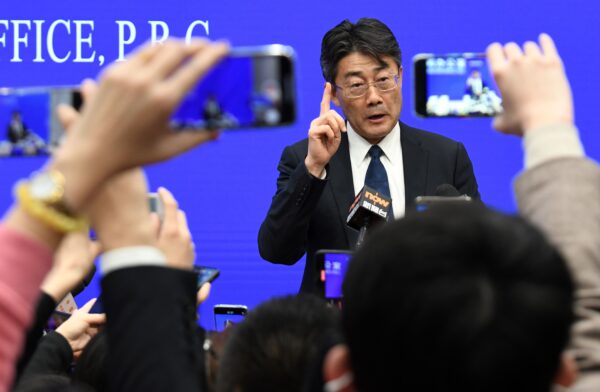 Low effectiveness
Gao so far mRNA Pfizer-Vaccine provided by BioNTech and Moderna.
However, at a two-day Chengdu meeting, Gao suddenly changed his tone as authorities revealed that the current Chinese vaccine was less effective.
"Everyone needs to consider the benefits that mRNA vaccines bring to humanity," Gao said. "Just because you already have some type of vaccine, you should carefully track it and not ignore it."
Gao did not provide a clear way for researchers to mix different vaccines and vaccinate people. But he suggested that different types of vaccines are needed to prevent CCP (Chinese Communist Party) virus infections.
China does not approve foreign COVID-19 vaccine.It has Approved 5 Chinese vaccines — 3 Inactivated Vaccine, one Adenovirus Vaccines, and one protein subunit vaccine-for emergency use.
Three inactivated vaccines made in China (Sinovac's Beijing CoronaVac, Sinopharm's Wuhan Vero Cell, and Sinopharm's Beijing vaccine) have been offered in recent months and shipped to other countries.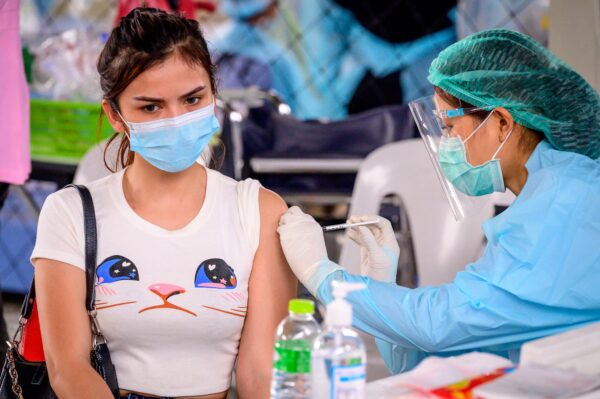 A final stage clinical vaccine trial of CoronaVac in Brazil showed 50.4% efficacy. This is just above the WHO 50% threshold for regulatory approval.
China National's inactivated vaccine was tested in a final stage clinical trial in Peru. Peruvian scientist Ernesto Bustamante revealed that "China National Pharmaceutical's Wuhan vaccine is 33.3% effective and China National Pharmaceutical's Beijing vaccine is 11.5% effective."
Third dose
Information on the efficacy of Chinese vaccines and their side effects has been censored in China.
On March 20, Gao told state media CCTV that two doses of the Chinese-made COVID-19 vaccine were not enough and a third dose might be needed to prevent infection. ..
"Antibodies in the body [produced after taking the inactivated vaccines] It may not be very good at preventing respiratory infections, "Gao said.
In response to the steps taken in the United Arab Emirates, Gao's interview states that vaccine distributors will begin offering a third vaccine in March due to its low efficacy. The UAE approved the Sinopharm vaccine in 2020.
Hong Kong has announced that at least 12 of the total of 412,800 vaccinated people have died after the first dose of the Sinovac vaccine.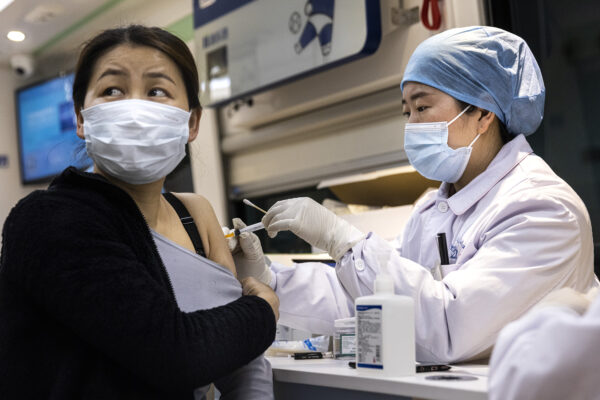 Shuna, who lives in Qingdao, eastern China, told The Epoch Times in a telephone interview on April 9 that she knew a fellow citizen who had died after vaccination.
"The doctor said he had a chronic illness and didn't read the vaccine manual carefully," Zhou said. "The hospital refused to pay compensation to the family, saying that death was not a malpractice."
Zhou said he was asked to sign a multi-page document listing different types of patients who could not be vaccinated prior to vaccination.
"The document is very long. We thought it was healthy. Signed the paper. [without reading] I was shot, "said Zhou. The whole family was vaccinated last week.
The Associated Press contributed to this report.