The Chinese regime is taking on foreign apparel and footwear brands amid global fallout over its genocide against Uyghurs and other Muslim minorities in the Xinjiang region. Undeterred by growing international condemnation over its human rights abuses, Beijing is pressing the companies to reverse their position on Xinjiang by way of boycotts.
The regime has dredged up past statements made by companies—some up to two years old—to distance themselves from sourcing materials from the northwestern Chinese region over potential forced labor abuses. It hopes to stoke nationalist fervor and encourage a nationwide boycott.
The outrage from Beijing followed days after the United States, Canada, the European Union, and the UK issued joint sanctions on Chinese officials for their role in persecuting Uyghurs and other ethnic minorities in Xinjiang.
Already, about a dozen brands are feeling Beijing's wrath. Nike, H&M, Tommy Hilfiger, Converse, Puma, and Calvin Klein have lost their brand ambassadors as Chinese celebrities—faced with naming and shaming by Chinese internet trolls—moved quickly to cut ties.
Major Chinese e-commerce sites such as Alibaba-owned Taobao, Pinduoduo, and JingDong Mall have dropped H&M products, while some Chinese internet influencers eagerly endorsed domestic brands. One post circulating on Chinese social media listed more than 30 foreign brands that it suggests boycotting.
"The spotless white cotton from Xinjiang brooks no smearing from any forces," said Gao Feng, spokesperson for China's Ministry of Commerce, at a March 25 press conference.
Hua Chunying, the Chinese foreign ministry spokesperson, dismissed the forced labor accusation as a "malicious rumor" and said the companies "get to judge what they should do."
"Anyone who offends the Chinese people should prepare to pay the price," she said at a press conference on the same day. "Chinese people wouldn't allow foreigners to reap benefits in China on the one hand and smear China on the other."
The Trump administration determined that "genocide" and "crimes against humanity" were occurring in Xinjiang, citing the detention of more than 1 million Muslims, along with sterilization, forced labor, and torture. In December, the United States also banned all cotton and tomato exports from the region, citing the use of forced labor. Xinjiang supplies about 20 percent of the world's cotton.
The regime, which has previously described Xinjiang as one of its trigger issues, has since retaliated by slapping sanctions on European officials and scholars, although the action so far has drawn further pushback from Western countries.
"I never thought I would ever write this line: 'Solidarity with Nike!'" Reinhard Bütikofer, a German lawmaker and European Parliament member who was placed on the Chinese sanction list, wrote in a March 24 Twitter post.
The boycott firestorm has nonetheless underscored the precarious situation of Western companies seeking to cater to the Chinese market, where politics and consumerism have become increasingly intertwined. Chinese nationalists have previously taken issue with foreign companies for recognizing self-ruled Taiwan as a country and supporting democracy in Hong Kong.
Chinese state broadcaster CCTV, in a March 24 opinion piece, claimed that H&M has made a "miscalculation" and "false step," and would "definitely pay dearly for its mistakes."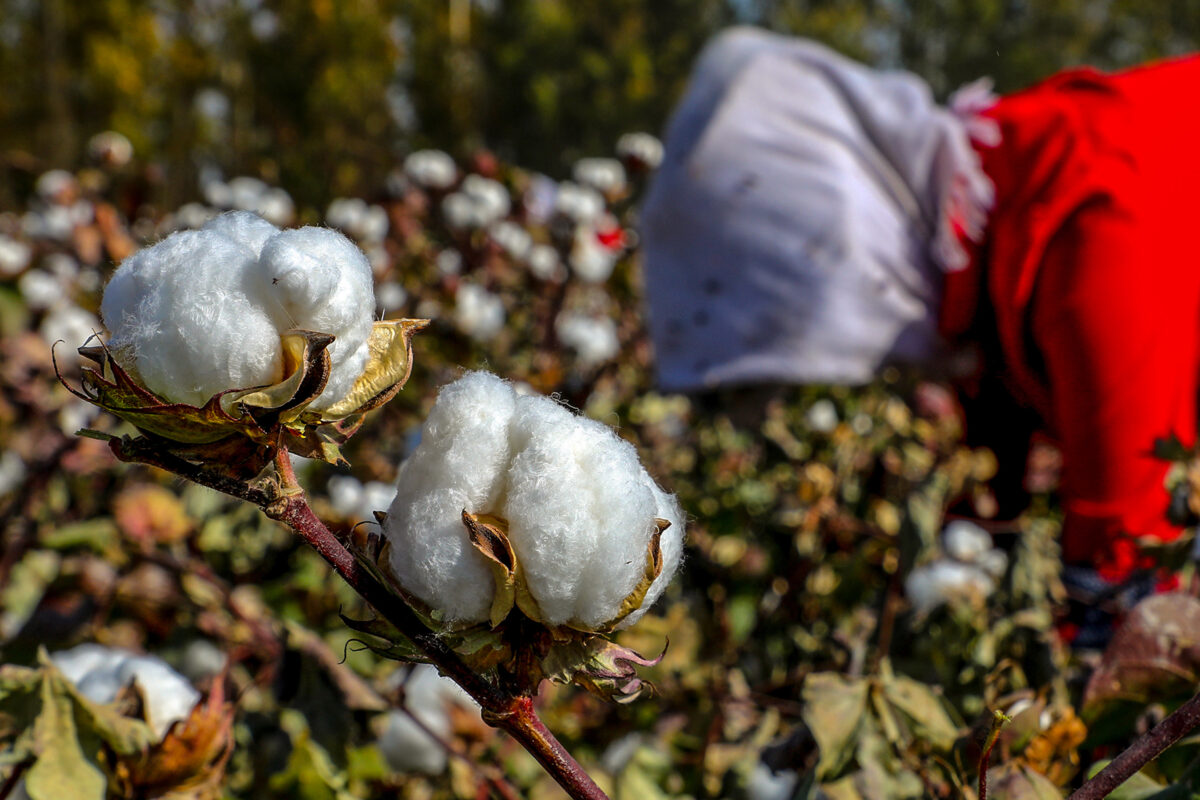 Amid pressure, Zara's parent company Inditex has quietly deleted a statement declaring a "zero-tolerance approach toward forced labor." The statement, which was last available just a day earlier on March 24, said that "Inditex does not have commercial relations with any factory in Xinjiang" due to "social and labour malpractice" that it called "highly concerning."
Japanese retailer Muji, which gets about 18 percent of its revenue from the Chinese market, also told the Chinese state media Global Times that it's "not resisting Xinjiang cotton" and "has been using Xinjiang cotton" for its products.
Nike, Adidas, and H&M are all members of Better Cotton Initiative, a nonprofit that promotes sustainable cotton production. Last October, the group pulled out of Xinjiang, citing "increasing risks of forced labor at the farm level have contributed to an untenable operating environment."
The statement had disappeared from the nonprofit's website as of March 25.
Asked about the United States' policy on China, President Joe Biden reaffirmed a commitment to continue speaking up on China's human rights abuses.
"Americans value the notion of freedom, Americans value human rights," he told reporters in his first press briefing since taking office. "We are founded on that principle.
"As long as you and your country continue to so blatantly violate human rights, we are going to continue in an unrelenting way to call to the attention to the world, and make it clear, make it clear what's happening," he said, recalling his first phone call with Chinese leader Xi Jinping since becoming president.