[ad_1]

The Chinese Communist Party officially reported on 17 March that it had detected the first dueling infections of COVID-19 Omicron BA.5.2.48 and BF.7.14 subtypes.
The Chinese Center for Disease Control and Prevention said in a notice on its official website that a case of double infection was detected in samples submitted for collection and testing by the 3rd Affiliated Hospital of Chongqing Medical University on February 14. I was.
According to the notification, the patient reported anorexia on 23 December 2022, developed fatigue and cough, and tested positive for COVID-19 on 29 December. On 4 January, the patient developed chills and fever along with body temperature. 102°F with a cough.
He was admitted to Chongqing Yunyang County Traditional Chinese Medicine Hospital, but his condition did not improve. He was discharged on January 5, but on January 6, his patient was admitted to the Department of Infectious Diseases, the 3rd Affiliated Hospital of Chongqing Medical University. From January 6 to February 12, he was tested eight times for COVID-19, all of which were positive.
Researchers collected upper respiratory tract samples from patients on January 28 and February 7. Both samples contained specific features of Omicron variants BA.5.2.48 and BF.7.14, indicating that the patient was infected with both simultaneously.
According to China's CDC notification, the current severe acute respiratory syndrome (SARS) epidemic in Chongqing is mainly caused by virus strain BA.5.2.48 (>90%), followed by BF.7.14 ( about 3.8%). So far in China he has no reports of co-infection with both BA.5.2.48 and BF.7.14 subvariants.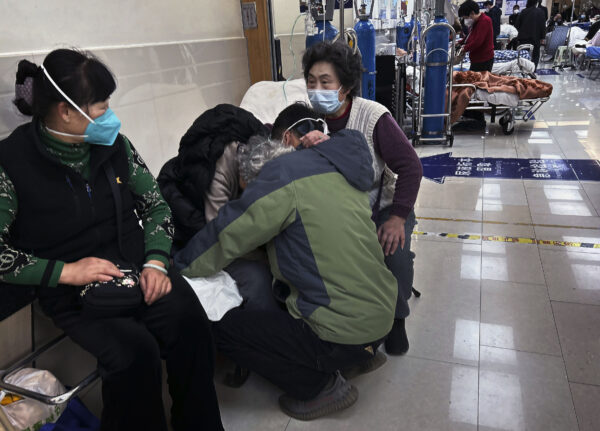 netizen reaction
The topic became one of the most searched topics online in China on March 18, sparking a heated debate.
Netizens in mainland China reacted differently to the official allegations about the first duel infection incident.
One person said in the post: In fact, there are many new variants and currently he is not testing for COVID-19. After many new sub-variants emerge, people don't know about them. And they don't have a very effective way to control it yet, so they don't really need to know. "
Another post read, "Stop adding chaos to the world. They just want to sell drugs and vaccines."
Some believe the pandemic is not over and we need to remain vigilant.
"COVID-19 isn't gone. It's still mutating, so everyone should take personal protection.
"Has there been a flu A epidemic lately? It's really scary to have epidemics," another person said in a post.
Influenza A or COVID-19
Earlier this month, when the Communist Party of China's top two-session political conference was held, a large outbreak of influenza A broke out in mainland China.
In many places, patients diagnosed with influenza A have seen large areas of their lungs whitened on CT scans or X-rays. This is a classic symptom of a severe chest infection. The so-called "white lung" was lethal to many of his COVID-19 patients early in the pandemic.
Many netizens wondered if the wave that the government said was influenza A could actually be a mutant strain of COVID-19.
Zhang Wenhong, China's top virologist, admitted in an interview when he attended the CCP's Two Sessions conference that the next wave of COVID-19 could come in May or June of this year. The virus has been downgraded to "Class B" and will be treated intensively in fever clinics.
The CCP has hidden the truth about the COVID-19 pandemic in China, so the outside world is skeptical of the official data released by the regime.
[ad_2]