In India, there have been more than 300,000 confirmed cases daily in the past week, resulting in a massive surge in COVID-19. Following the democracy, the Chinese Communist Party administration promised to support India, but Indian media stopped all freight flights to India that major Chinese state-owned airlines needed to bring in medicines. , Chinese drug maker price.
Recently, the United States, the United Kingdom, and the European Union have reached out to India to provide emergency assistance. The Biden administration has promised to immediately provide India with the raw materials needed to manufacture vaccines, medicines and protective equipment.
The Chinese government has also promised to provide support and support to India. On April 26, Hua Chunying, a spokesman for the Ministry of Foreign Affairs of China, tweeted: If India tells us about our specific needs, we are ready to help. "
However, according to a report by The Times of India on April 26, China's state-owned Sichuan Airlines suspended all freight flights to India for 15 days. It has seriously affected the ability of locals to obtain oxygen concentrators and other urgently needed medical devices from China.
In addition, traders have also complained that Chinese manufacturers have raised drug prices by 35-40% and fares by more than 20%.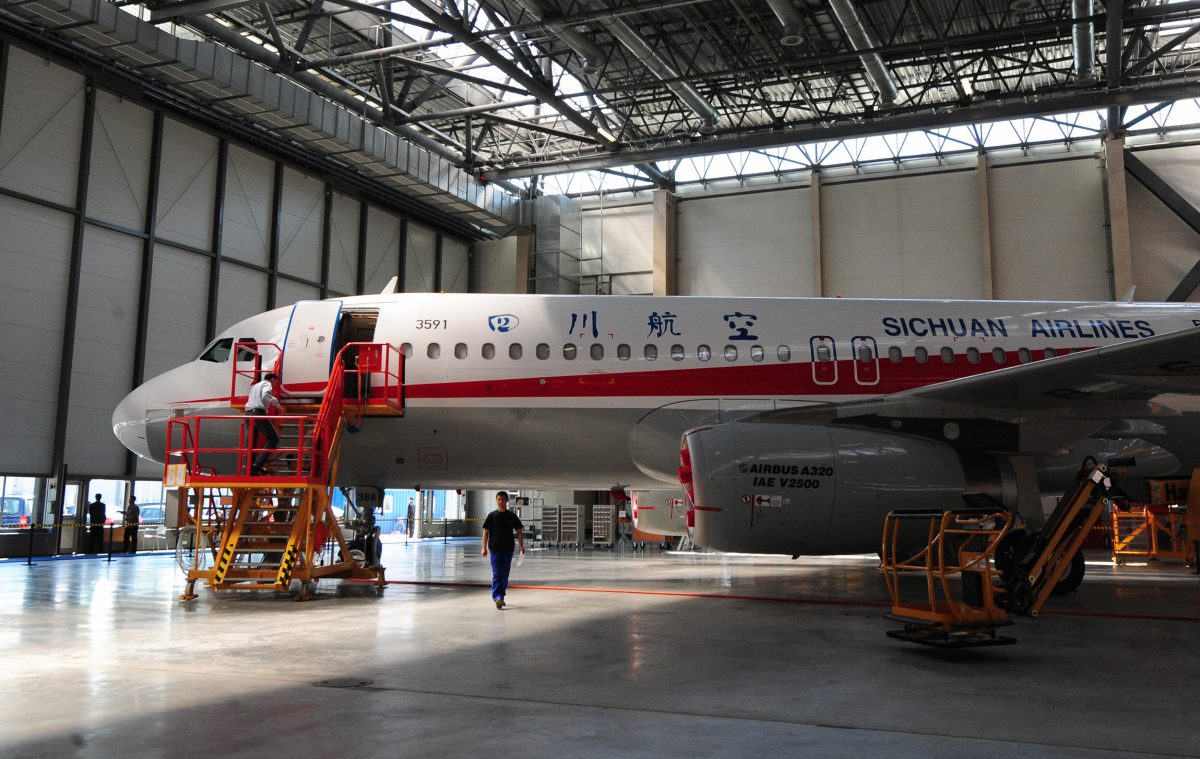 At a regular press conference of the Ministry of Foreign Affairs of China on April 26, a reporter from the Korean Broadcasting System asked Wang Wentan, a spokesman for the ministry, about the suspension. "Last week, you said that China and India were in contact about China's supply of medicines to India. At the same time, Indian companies bought medicines from China to meet India's needs to respond to the epidemic. But today, China's Sichuan Airlines has stopped shipping freight to India, so India couldn't buy the urgently needed items at this crucial moment. "
Mr. Wang reiterated that China will provide support, saying that urgent purchases of medicines from China by Indian companies are "normal purchase behavior between companies." He then suggested that an Indian reporter check with the relevant airline for the operation of a particular flight.
Currently, more than 12 countries have suspended flights to India, but the ban does not include cargo flights or planes carrying medical personnel. On the contrary, countries such as the United Kingdom are actively sending drug-laden flights to India. A flight from the United Kingdom equipped with a ventilator and oxygen concentrator landed in Delhi on April 27.
Regarding China's commitment to support India, US columnist and Chinese expert Gordon Chan urged China on Twitter to clarify how COVID-19 began.
Thank you very much, #China..Help you too #India— And the rest of the world — tell me everything you know # COVID-19 (new coronavirus infection) have started. # Coronavirus #WuhanLab https://t.co/EZ7Es5T4nx

— Gordon G. Chan (@GordonGChang) April 26, 2021
The COVID-19 pandemic, which began in Wuhan, China last November, has killed 3.13 million people worldwide, but so far the Chinese Communist Party administration has been criticized by many around the world. Does not provide the original data about the virus.
On April 22, a group of U.S. Senators proposed a bill requiring President Joe Biden to declassify information in the P4 lab at the Wuhan Institute of Vessels, which is suspected of leaking the virus.