Mainland Chinese media recently revealed that Chinese-made portable power banks can eavesdrop and identify users. They are available in the Chinese market and are not regulated by the regime.
Periodical Ban Yue Tan reported on July 27 that power banks with wiretapping, personal location and other functions to spy on users have been sold on the market in recent years. By simply changing the built-in communication SIM card, you can turn your power bank into a listening device and tracker, enabling remote monitoring and accurate positioning anytime, anywhere.
According to reports, when a Guiyang resident surnamed Wang brought in a power bank for repairs, technicians found wiretapping and positioning devices in it. Technicians said that if someone used the feature remotely, Wang's life would unknowingly become a "live broadcast."
These types of power banks come in different colors and styles, but most have features such as "remote monitoring and recording" and "precise positioning" and can be customized. Prices range from RMB 300 to RMB 600 (approximately $45 to $89) and are available on Chinese online marketplaces.
A Ban Yue Tan reporter ordered such a power bank, followed the instructions to download an app called "GPS365" to his mobile phone, and used the login information provided by the seller to access the positioning, trajectory, electronic fence, and contact information. I have checked all the features such as , mobile phone webpage message. When the reporter clicks on "place", it is found that the mobile battery carrier's movement trajectory can be clearly detected and recorded even in subways, parking lots and other places. Position does not affect the accuracy of the positioning function.
The seller also states that if the "Voice Activated Chat" feature is set in the app, the recording feature will be activated, recording all sounds around the power bank above 50 decibels and automatically sending them to your mobile phone.
customized spy device
Most online marketplace sellers promise that customers will be able to choose the features, colors, and styles of their power banks.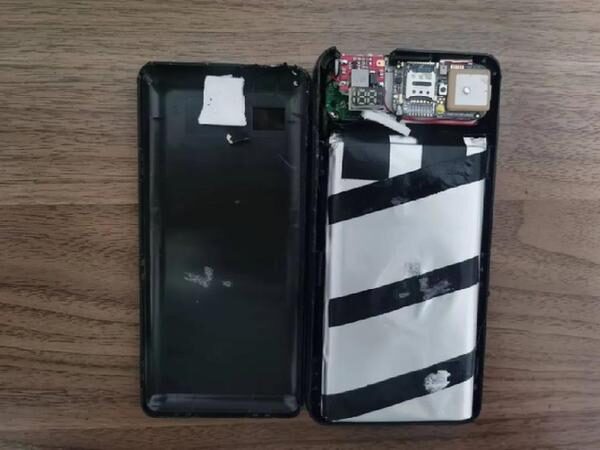 Xia Guijun, Senior Product Manager of Network Center of China Mobile Guizhou Company, told the media that it is very easy to convert power bank into listening device and tracker.
"Simply put a battery-powered communication SIM card into a power bank connected to the internet by a wireless signal and the data will be sent to a designated server. People use specific mobile apps to send requests to servers to get precise location and recording data via SIM cards."
Besides power banks, Bluetooth speakers, power plugs, lighters, and other everyday devices are often converted into listening devices and trackers for spying on individuals in mainland China. Many sellers market such spying equipment under the pretext of "anti-theft" or "preventing the elderly and children from getting lost."
Currently, the Chinese Communist Party regime does not require certification for products such as GPS trackers, and there are no restrictions on adding recording functionality to devices.