A nationally-backed campaign to boycott Western fashion brands for refusing to use cotton in the Xinjiang Uygur Autonomous Region because of concerns about forced labor has been seen across China for more than two weeks. Television channels and online video streaming platforms have obscured the Western brand logo on the show.
Since the end of March, Chinese entertainment shows will feature Western brand logos such as Adidas, Nike, Puma, Burberry, H & M, Uniqlo, Calvin Klein and Converse under preemptive or governmental instructions. I cut it off with the clothes I wear. Dance, singing, and stand-up comedy.
Many shows have been delayed in editing, and blurry images have been ridiculed by netizens both in China and abroad.
The editor has created an unintended comic effect by blurring all the logos that people see from head to toe. Some performers seemed to dance above the clouds.
Some netizens sympathized with post-production staff who were asked to work long hours to blur the logo of all content. How much work will be created during the Beijing Winter Olympics if editors have to blur all the logos of international athlete gear sponsored by many brands that are no longer endorsed by Beijing Pointed out.
Since China's state media launched an anti-boycott campaign, sympathetic celebrities, including some from Hong Kong and Taiwan, have joined the Communist Party's efforts to show support for Xinjiang. The campaign aroused public anger from some of China's population towards the West and encouraged these Chinese consumers to boycott Western brands.
However, China's sports bureaus, teams, and athletes remain silent on this issue as they are sponsored by many mega-international sports brands.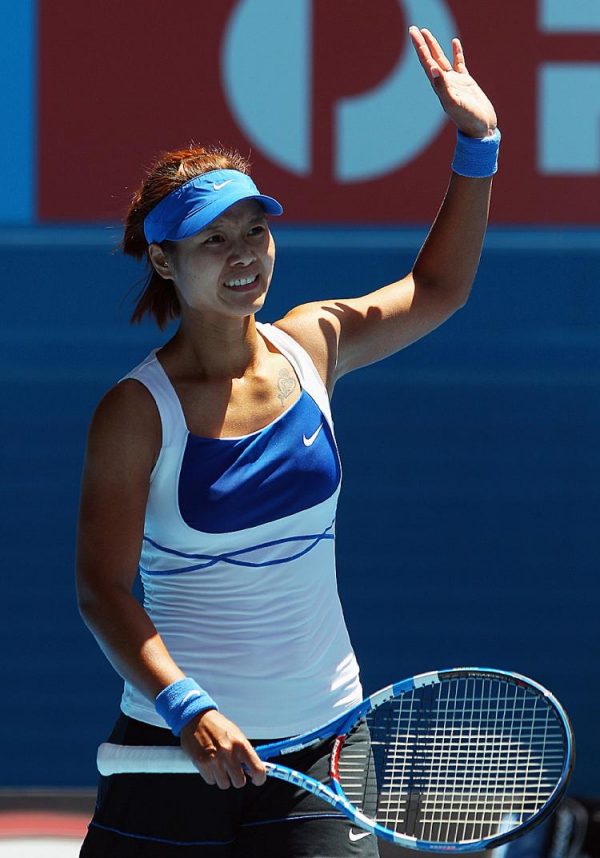 This campaign has been criticized by the US State Department.
Cotton production in the Xinjiang Uighur Autonomous Region of northwestern China has been accused of using forced labor by a minority of Uighurs. This is one of the human rights abuses committed by the Chinese Communist Party government against minority groups, including "re-education" camps and other measures that the United States has described as genocide.
The United States and European countries have imposed sanctions on relevant Chinese government agencies and individuals for human rights abuses, and international companies have announced that they will boycott the cotton of the Xinjiang Uighur Autonomous Region, which cannot guarantee that forced labor is not included.
In retaliation, the Chinese administration has imposed sanctions on US and European lawmakers and scholars.
Meanwhile, China has denied allegations of human rights abuses in the Xinjiang Uighur Autonomous Region and has launched promotional campaigns through diplomats, foreign national media CGTN, and international social media platforms.