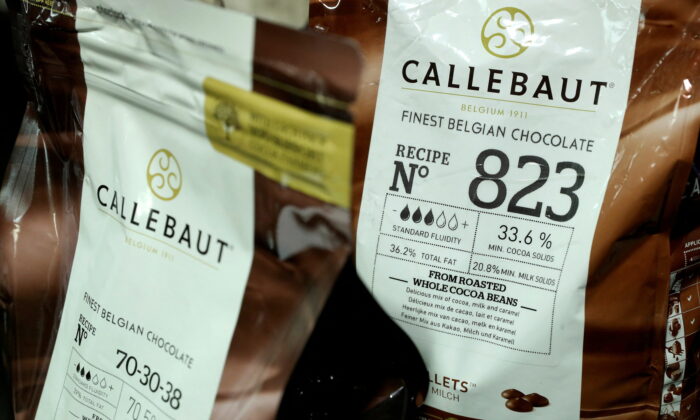 The products of Barry Callebaut, a chocolate and cocoa product maker, were exhibited at the company's annual press conference in Zurich, Switzerland, on November 8, 2017. (ArndWiegmann / Reuters)
Berlin-Barry Callebaut announced that it will resume its first chocolate production line in early August after the outbreak of Salmonella at its factory in Wieze, Belgium.
Belgian and Swiss chocolate makers have reported that "cleaning of chocolate lines affected by the invasion of salmonella-positive lecithin into our factories in Wieze, Belgium is on track."
Barry Callebaut stopped production at its world's largest chocolate factory, after discovering Salmonella in a production lot in late June. The contaminated chocolate did not reach retail consumers.
Rachelmore