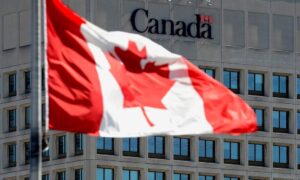 The Ottawa House of Commons Commission has overturned the decision to put together an investigation into sexual misconduct in the Canadian Armed Forces.
Earlier this week, Bloc Québécois voted to join a liberal member of the Defense Commission to end their investigation and begin preparing their report on the matter.
However, Conservative Rep. James Bezan said Friday that Elder Marquez, a former senior adviser to the Prime Minister's Office, would be summoned to testify within seven days.
Karen McClimon, chairman of the Freedom Commission, ruled Bezan's motions out of order, saying they were inconsistent with previous decisions to end the Commission's investigation.
However, conservatives challenged her decision, arguing that the decision to begin preparing the Commission report did not preclude hearing from more witnesses.
All opposition lawmakers, including Brock's Andrea LaRouche, voted to overturn McClimon's ruling.
McClimon suspended the meeting before the Commission addressed Bezan's motion.
The Commission has investigated allegations of inappropriate behavior involving former Secretary of Defense General Jonathan Vance.
Global news reports that Vance had an ongoing relationship with a woman he significantly outperformed. He has also been accused of making sexual comments to a second much younger soldier in 2012 before he became commander of the army. The outlet reported that Vance denied cheating.
Vance, who took over military command in January after more than five years of service, has not responded to requests for comment from the Canadian press and his allegations have not been independently verified.
Opposition members of the Defense Commission have sought to determine who in the Liberal government knew about the allegations against Vance and when they knew them.
Their investigation is dissatisfied with the government's refusal to allow PMO or ministerial office staff to testify on the Commission, despite orders from the House of Commons. The Liberal Party argues that ministers, not staff, should be held accountable.