Australian Prime Minister Scott Morrison said the Australian Defense Force (ADF) acted as quickly as possible to support floods, but has never had a level of response to meet the needs of the "Flood once in 500" event. Said he didn't. ..
and Interview with Nine NetworkMorrison said that the first response to an emergency always comes from the local community.
"It always comes from the community, then it comes from SES, then ADF comes and supports it," he said on Sunday.
"But on Monday, after the flood struck on Sunday night [in Lismore], ADF rolled people off the roof and endangered their lives. "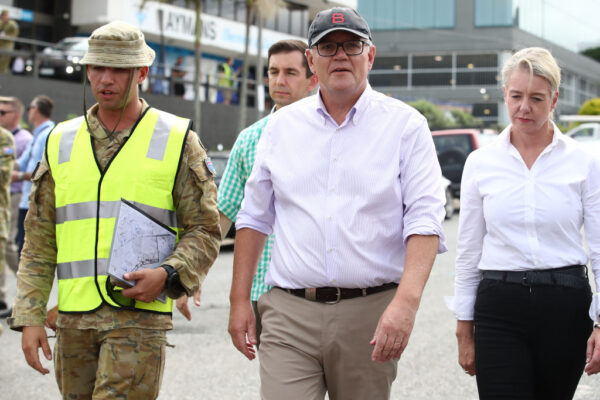 The prime minister and the federal government have been severely criticized for the slow response of the ADF from the media.
Opposition Labor has also joined the criticism, saying party leader Anthony Albanese needs to answer questions about people being left on the roof for long periods of time.
"I'm not critical of ADF. It's a decision made by the federal government," Albanese told reporters on March 8.
Albanese believed that training civilians to provide assistance in extreme weather conditions was "worthy of consideration".
Shadow Defense Minister Brendan O'Connor Confirmed On March 13, Labor was planning to consider the need for a National Private Emergency Task Force to respond quickly to future disasters so that the ADF could focus on military objectives.
According to Morrison, the 2019 North Queensland floods "rescued" each other throughout the community.
"It happens in connection with all natural disasters. SES or the Defense Forces do not replace the response of the community. They also support it and bring in heavy equipment," he says. I did.
Morrison said he was asked why people had to go to help their neighbors when they visited the flood-affected areas of northern New South Wales (NSW).
"Of course, we need people to go to help their neighbors," he said. "This is the first response because the community is always the first community."
According to Morrison, it was not feasible to have an ADF base near every town.
As of March 14, more than 7,100 ADF personnel are on duty or available throughout New South Wales and Queensland. In northern New South Wales, which was the hardest hit, more than 4,000 people are helping with restoration work, with more than 1,500 people in both the Sydney Basin and Queensland.