The Government of New South Wales is under intense pressure from the construction industry over the sudden decision to close the entire sector across Greater Sydney.
The construction union CFMEU said the industry was "bloody anger" after it was announced on Saturday.
"Last Friday we were told that the industry could still continue," CFMEU said. Darren Greenfield told 2GB radio on Tuesday. "It was terrible to come out and switch on."
"We're still angry, but we need to start telling the government that everyone in the industry, and everyone in New South Wales, needs to recover and do it."
On Monday, New South Wales Chief Health Officer Kelly Chant said he had not specifically advised on the closure of the construction industry, and the Cabinet decided.
According to 2GB, the construction ban was endorsed by Prime Minister Gladys Beregicrian, Deputy Prime Minister John Barrymore, Paul Tour and Victor Dominero. However, treasurer Dominique Perotet, Stuart Ayers, and health minister Brad Hazard opposed the idea, resulting in a 4: 3 split of the bill.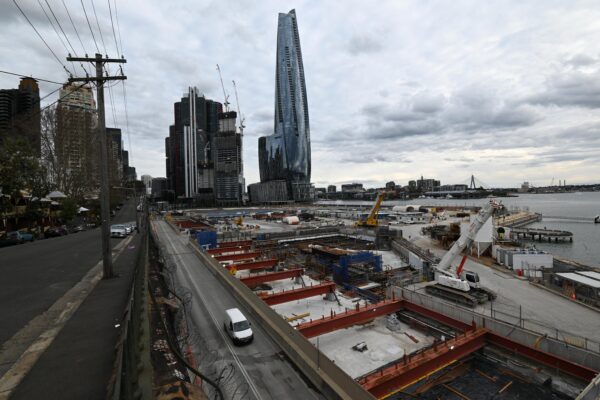 The Australian Contractors Association (ACA) said no blockade of construction work was necessary, but promised to work with the government to support the industry.
"The construction industry is long-tailed and we need to make sure that every part of the industry is supported," an ACA spokesman told The Epoch Times. "ACA takes a holistic approach to minimizing the impact of shutdowns, supporting businesses and resuming work."
The ACA was "optimistic" that work would resume when it was scheduled, but urged the NSW state government to increase its certainty in the future.
The Australian Industry Group (Ai Group) said it was time to include a cost-benefit analysis of the blockade decision.
"For too long, I've heard state leaders cite" health advice "about life-threatening decisions about their work and blockades. " Innes Willox, CEO of Ai Group, said:.. "Until that advice becomes more transparent and includes more than just health advice, the question of whether we're on the right track continues to grow, further damaging confidence in state government decisions. Probably. "
Willox said the New South Wales government's decision to close construction, despite "extremely minimal" risks, cannot be justified without data or a proper risk assessment.
South Australia. We also announced the blockade from 6 pm today, including the construction industry, which Willox describes as "kneeling." He is concerned that Victoria will follow suit with their own suspension of construction.
The two-week construction ban begins on Monday, costs more than $ 1 billion a week, and is estimated to have lost more than 250,000 people. This is Australia's first complete closure of the sector due to a blockade.