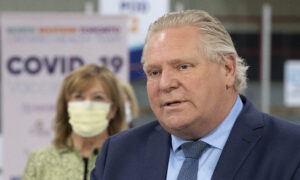 Toronto — In response to the worsening trend of COVID-19, a stay-at-home order came into effect today throughout Ontario.
Premier Doug Ford announced the move yesterday, stating that it was caused by a surge in incidents caused by more infectious variants.
Stores that sell groceries, cleaning supplies, pharmacy merchandise, etc. can continue to operate, but only sell essentials.
Non-required retailers are only available for pick-up or delivery at the curbside.
The state has declared a third state of emergency to implement new measures since the start of the pandemic.
This change was made after the one-month shutdown announced last week was criticized as being too weak to cope with the third wave of infection.