The Union of Civil Servants of Canada (CUPE) has announced that more than 55,000 education workers across Ontario have been disqualified after the provincial government promised to rescind the use of the "nevertheless" clause if workers returned to school. have said they will end their strike.
At a press conference on November 7, CUPE Ontario School Board Council President Laura Walton said: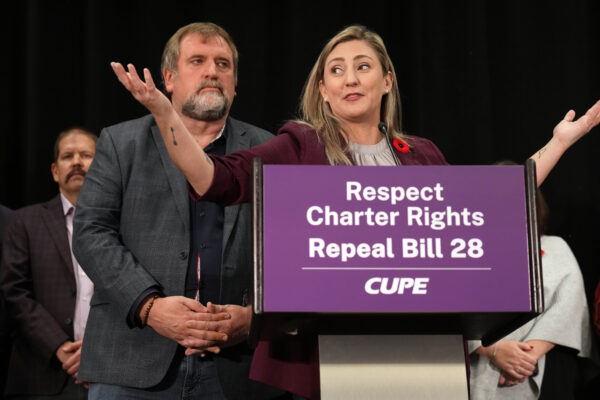 In response to CUPE threatening a statewide strike if educators are not given a 6% annual salary increase, the Ontario government passed Bill 28. This is also known as the method of keeping students in the classroom. $43,000 a year, and he gets a 1.5x raise if he earns more.
The government also used the nevertheless clause to ensure that the law remained in force regardless of constitutional challenges to it.
Walton said Bill 28 "is repealed in a way that ensures that the law is considered never to have been Ontario law in the first place."
She added that CUPE plans to collapse all protest sites by November 8 as "an expression of good faith in this announcement" and that CUPE is "now waiting" for an offer of negotiations from the government.
"Time is ticking," she said.
Ford said Twitter post I am happy that CUPE agreed to end the strike "so that the children can go back to class."
"I will return to the table to negotiate a fair deal for students, parents, workers and taxpayers," he said.
negotiation
Following the CUPE update, State Education Minister Stephen Lecce said in a statement Bill 28 will be withdrawn "at the earliest opportunity."
"As we have always said and asked, children need to go back to the classroom," said Lecce.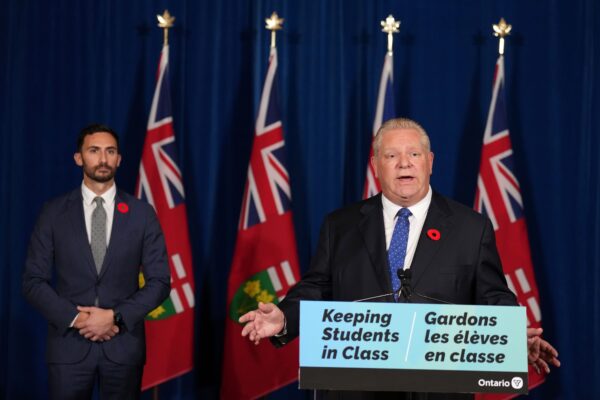 According to CUPE, educators who have been on strike since November 4 will return to work on November 8.
Ford told reporters at a press conference on November 7 that he never wanted to invoke the clause, but said the CUPE negotiations gave him no choice.
"I don't like using Article 33," Ford said, referring to a clause in the Charter of Rights and Freedoms.
CUPE National President Mark Hancock said the union was trying to end the strike, but "it's not over yet".
"There are 55,000 educators here in Ontario who still need fair trade to make ends meet," he said. Said"And we're all going to stay with them until they get it."
Ford said his government will withdraw Bill 28 only after workers are back in the classroom.
"Let's negotiate a fair deal," he said, adding, "I'm very flexible about that."
Canadian Press and Andrew Chen contributed to this report.