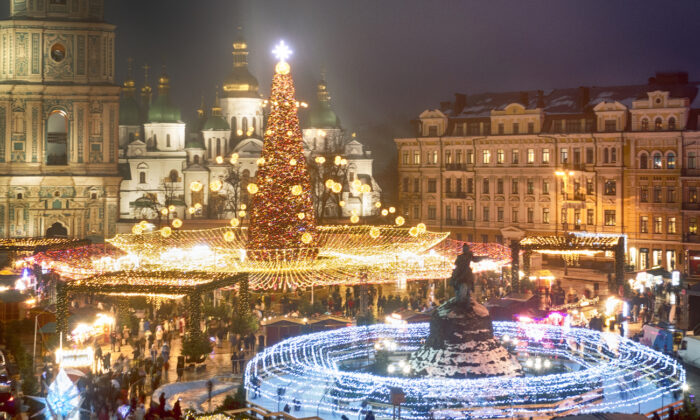 On December 31, 2021, many people celebrate the New Year around the Christmas tree against the backdrop of St. Sophia's Cathedral in Kiev, Ukraine. (EfremLukatsky / AP Photo)
Kiev — An unidentified hacker temporarily suspended the Ukrainian Foreign Ministry's promotional website for several hours on Wednesday, the ministry said.
The website Ukraine.ua, which aims to promote the country among foreigners, was later restored. The ministry did not provide further details.
In mid-January, a powerful cyberattack struck about 70 Internet sites of the Ukrainian government and regional groups. It warned Ukrainians to "fear and anticipate the worst" as the country prepares for a possible Russian attack.
Ukraine believes Russia is ultimately behind the cyberattack. Moscow has denied any liability.
By Pavel Polityuk